Custom Search
Aruba

Aruba is a beautiful paradise that attracts thousands and thousands of tourists every single year. The island of Aruba is known for many different things. Aruba is one of the best places to visit and take a vacation to. There really is no place on earth that is quite like this paradise. Below is a list of five things you may or may not know about the beautiful paradise that is known as Aruba.
5 Facts You Might Not Know
1
Aruba is filled with many beautiful beaches and the water is warm. This fact is the most well-known and obvious fact. The beaches are filled with white sand and the ocean water is crystal clear, and the weather is warm all-year round.
2
Another known fact about Aruba is that the drinking age is 18 years-old. The gambling age is also 18 years-old and these two reasons are why many young adults flock to Aruba year after year.
3
Something that you may not know is that Aruba was under the UK's control on two different occasions. The UK first controlled Aruba in 1799, and that lasted until 1802. The UK then controlled Aruba again in 1805, and stopped controlling Aruba in 1816.
4
There are also supposedly haunted places in Aruba, such as Seroe Patrishi, Frenchman's Pass, Quadiriki Caves and even a haunted cemetery. A lot of people do not know that these places even exist in Aruba. These sites are filled with history, and is best explored under the guidance of a travel guide.
5
An interesting fact that not many people know is that there are two ports located in Aruba. More than one million people every single year enter just one of those ports. The two ports welcomes all the major cruise-shop lines, and this is because Aruba is one of the most popular destinations to go to when on a cruise.
The capital of Aruba
is Oranjestad. The
currency of Aruba
is the Aruban Guilder(AWG)
Flag of Aruba
Aruba belongs to the
North American continent
More countries starting with A
Airports in Aruba
Koningin Beatrix Luchthaven


Map of Aruba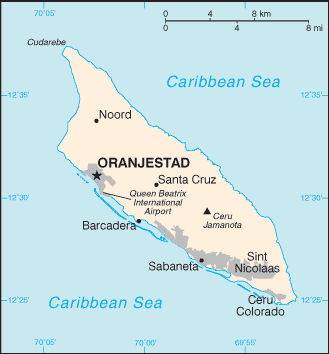 Population
100,018
Animals native to Aruba / which animals live in Aruba?
Click here for all
Animals in Aruba
Airlines in Aruba
Click here for all
Airlines in Aruba
Coordinates (in Latitude & Longitude) of Aruba
12 30 N, 69 58 W
Kilometers of coastline
68.5 kilometers
Square kilometers of land
193 square kilometers
Square kilometers of water
0 square kilometers
Birth rate
12.83 / 1000 population
Death rate
7.61 / 1000 population
Irrigated land
0.01 sq km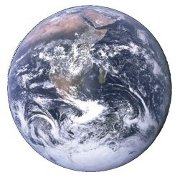 Information about Aruba is brought to you by
"List of countries of the world"
, your first stop in discovering all countries of the world.
Besides demographic information, geological information about Aruba, also the flag of Aruba and a map is displayed. View also countries of the world ordered by:
Privacy policy