Custom Search
Botswana

5 Facts You Might Not Know
1
Botswana has one of the oldest cultures on Earth: the Bushman. Botswana Bushmen are still practicing hunter-gatherers since early times; they are the indigenous population of South Africa. A visit to the safari has to include interaction with the indigenous: the San people to see how the cave dwellers might have lived. The Basarwa has rock art scattered around South Africa and adventurers can experience life as a forgoer.
2
The Okavango Delta is home to wildlife native to Kalahari Dessert, based in the centre of the dessert, the Okavango River allows a canoe to be paddled through for the adventurer to witness the diversity of life of South Africa. The Okavango Delta is an oasis where the river empties into the swamp rather than the sea. Every rainy season the delta swells upto three times it original size to support all live that depends on it. There are three more wild life parks and seven more game reserves in Botswana.
3
Botswana's government owns one of the largest diamond mining companies in the world. De Beers company had joined with the Botswanian government to operate Debswana, the company that owns all of Botswana's diamond mines. Botswana's main economy is fueled mainly by diamonds and other ores, with tourism and argiculture trailing close behind. Due to fears that diamonds will dry out in Botswana in the future, the government is trying to shift the economy to tourism, agriculture and trade.
4
Going to Botswana during the low season is cheaper, but offers more than during viewing season. From July to October, Botswana's hotel and tours are quickly booked up and hence becomes more expensive due to demand. Other ideal times depend on the adventurer's goal, from November to March birds fly home for breeding and from December to May flowers will bloom after the rain. Botswana is a country that is suitable for visit all year round.
5
Botswana is heaven for photographers, they have beautiful scenery, wildlifes, Bushmen and many other unique identities only found in Botswana. There are many types of flora and fauna found only in the savannahs of Botswana, including several species of antelope, and up to four hundred plant species identified. Dedicated trackers can be hired to help trackdown a specific wildlife or flower to be photographed, they can also offer a better viewing experience to the adventurer.
The capital of Botswana
is Gaborone. The
currency of Botswana
is the Pula(BWP)
Flag of Botswana
Botswana is an African country
More countries starting with B
Airports in Botswana
Sir Seretse Khama Airport
,
Francistown
,
Ghanzi
,
Jwaneng
,
Kasane
,
Maun
,
Seretse Khama International Airport
,
Sua-Pan
,
Selebi Phikwe
,
Shakawe
,
Tshane
, and
Tsabong
Leaders of Botswana
Map of Botswana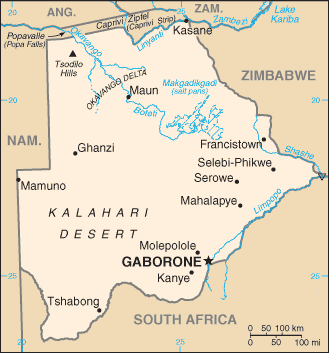 Population
1,815,508
Languages spoken in Botswana
English
,
Kalanga
,
Tswana
Animals native to Botswana / which animals live in Botswana?
Click here for all
Animals in Botswana
Airlines in Botswana
Click here for all
Airlines in Botswana
Coordinates (in Latitude & Longitude) of Botswana
22 00 S, 24 00 E
Kilometers of coastline
0 kilometers
Square kilometers of land
585,370 square kilometers
Square kilometers of water
15,000 square kilometers
Birth rate
23.17 / 1000 population
Death rate
13.63 / 1000 population
Irrigated land
10 sq km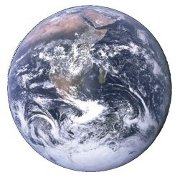 Information about Botswana is brought to you by
"List of countries of the world"
, your first stop in discovering all countries of the world.
Besides demographic information, geological information about Botswana, also the flag of Botswana and a map is displayed. View also countries of the world ordered by:
Privacy policy