Custom Search
Belarus

Belarus is a landlocked nation with a rich and complicated history dating back hundreds of years. Its location put it in the middle of many wars, including the Napoleonic War and both world wars. Its neighbors are Russia, Ukraine, Poland, Lithuania and Latvia. It was a republic of the Union of Soviet Socialist Republics (U.S.S.R); it became independent in 1991, but maintains close ties to Russia. Its president rules with authoritarian control.
5 Facts You Might Not Know
1
Belarus is a land of castles and fortifications. Its turbulent history of locals fighting off invaders and its own diverse cultural groups waging battles against each other left behind intriguing castles across its landscape, some from as early as the Middle Ages. Key sites are the Nesvizh Castle, built in the 13th century and greatly modified in 16th century; the Krevo Castle ruins, from the 14th century; and Mir Castle, dating back to the 16th century.
2
It has historic cathedrals and churches from both Eastern Orthodox and Roman Catholic traditions. Noteworthy are St. Sophia's Cathedral in Polotsk and the Monastery of Zhirovitchy in Minsk. Minority faiths are Jewish, Muslim and Protestant.
3
It is home to the zoobr, also called the wisent. Related to the buffalo, it was nearly extinct but the surviving animals were bred and the species rescued. Many live at the wildlife refuge at Belavezhskaya Pushcha National Park.
4
One of its most famous native sons was painter Marc Chagall, who was born in 1887 in Vitebsk. The early modernist artist escaped the Holocaust and fled to the U.S. His surrealistic works are celebrated at the Marc Chagall Museum in Vitebsk.
5
It was attacked by the Nazis and has many World War II memorials. At Brest Fortress, soldiers furiously fought off the Germans. The soldiers did not surrender, but were eventually overpowered. Belarus today honors those who defended the fortress against the Nazis for so long before being killed or captured.
The capital of Belarus
is Minsk. The
currency of Belarus
is the Belarussian Ruble(BYR)
Flag of Belarus
Belarus belongs to the
European continent
More countries starting with B
Airports in Belarus
Brest
,
Gomel'
,
Vitebsk
,
Grodno
,
Loshitsa - Minsk International 1
, and
Minsk
Leaders of Belarus
Map of Belarus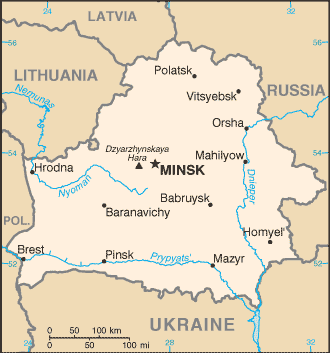 Population
9,724,723
Belarusian
,
Russian
Animals native to Belarus / which animals live in Belarus?
Click here for all
Animals in Belarus
Airlines in Belarus
Click here for all
Airlines in Belarus
Coordinates (in Latitude & Longitude) of Belarus
53 00 N, 28 00 E
Kilometers of coastline
0 kilometers
Square kilometers of land
207,600 square kilometers
Square kilometers of water
0 square kilometers
Birth rate
9.5 / 1000 population
Death rate
13.98 / 1000 population
Irrigated land
1,310 sq km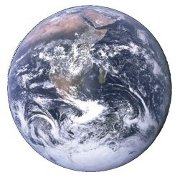 Information about Belarus is brought to you by
"List of countries of the world"
, your first stop in discovering all countries of the world.
Besides demographic information, geological information about Belarus, also the flag of Belarus and a map is displayed. View also countries of the world ordered by:
Privacy policy