Bhutan, which was once a part of Tibet, is a place that not many people have thought of traveling to. However, it is an interesting country filled with a large number of interesting and exotic animals. When taking a vacation, Bhutan is always an excellent destination.
The climate varies greatly from the north border to the south border with three separate Eco-systems. The animals living in the mountainous regions are very different from the ones that are indigenous to the tropical climates of the areas of lower altitude. Blue sheep and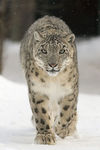 snow leopard
are two of the most beautiful animals that reside in the high-altitude areas. They are joined by the marmot, musk deer, and takin. Between the lowest and highest geographical areas within Bhutan there is another ecological zone, the temperate zone. The animals that live in this area include

sambar
, gray langur, and Himalayan black bear. In the tropical regions, some of the animals are

water buffalo
,

clouded leopard
, and elephant. There are some more resilient animals that survive throughout the land of Bhutan, such as

red panda
and tigers. Over 700 species of bird have been documented within Bhutan. It is a beautiful place to go bird watching.
Between all of the separate Bhutanese climates and the animals indigenous to them, Bhutan is an interesting place to learn about. The wildlife in each climate is just as unique as the climate itself. All of the endangered species that survive in Bhutan are beautiful to behold. We can only hope that this amazing habitat will be preserved for years to come.