Custom Search
Sri Lanka

Sri Lanka is an Island country off the Southern coast of the South Asian Subcontinent. The Island is renowned all over the world over its exploits in the game of Cricket, which is very popular in the country. The country also has some stunning tourists' attractions. Sampled below are some of the better known attractions in Sri Lanka as well as others that are lesser known.
5 Facts You Might Not Know
1
Sigiriya is unmistakably one of the major tourists' attractions in Sri Lanka. Considered by some as the 8th wonder of the world, Sigiriya is a large stone ancient fortress featuring surrounding remains of water gardens, reservoirs and overlooking luscious jungle sorroundings. Located in the Matale district, Sigiriya is also famous over its ancient graffiti inscribed in the period between 700 and 1100 AD. The rock fortress comprises of water gardens, a gallery of water frescoes, mirror wall with graffiti, lion platform and the summit.
2
With Sri Lankan tea, the Ceylon tea, renown worldwide, a visit to one of many tea plantations in the country amazes a lot of people. The tea plantations are found in the central county where most estates welcome visitors and introduce them to the Ceylon tea making process.
3
Sri Pada or Adam's peak is another attraction in Sri Lanka. At the peak lies a gigantic footprint believed, by Muslims, to belong to Adam when he stood there to repent his Garden of Eden sin. The peak has been a pilgrimage destination for centuries.
4
Ritigala, which is off Habarana, is a lesser known ancient Sri Lankan monastery complex. It is on a mountain with a jungle setting and it is crisscrossed by old pathways and staircases. The views from the mountain top are fabulous and the jungle setting provides a cool climate for mountain climbers.
5
Being an Island, a visit to Sri Lanka cannot be complete without visiting the beaches. Hikkaduwa, a town on the South Coast of the country, is famous for its beach and corals. Visitors can enjoy the sun on the beaches or choose to surf and snorkel.
The capital of Sri Lanka
is Colombo. The
currency of Sri Lanka
is the Sri Lanka Rupee(LKR)
Flag of Sri Lanka
Sri Lanka belongs to the
Asian continent
More countries starting with S
Airports in Sri Lanka
Katunayake
,
Anuradhapura
,
Batticaloa
,
Trincomalee
, and
Ratmalana
Leaders of Sri Lanka
List of seas in Sri Lanka
Laccadive Sea
Map of Sri Lanka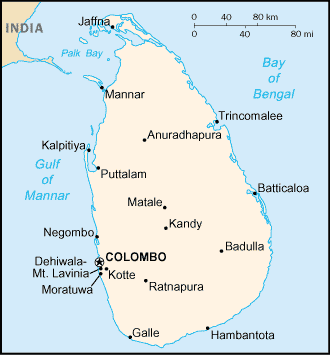 Population
20,926,315
Languages spoken in Sri Lanka
Sinhala
,
Tamil
Animals native to Sri Lanka / which animals live in Sri Lanka?
Click here for all
Animals in Sri Lanka
Airlines in Sri Lanka
Click here for all
Airlines in Sri Lanka
Coordinates (in Latitude & Longitude) of Sri Lanka
7 00 N, 81 00 E
Kilometers of coastline
1,340 kilometers
Square kilometers of land
64,740 square kilometers
Square kilometers of water
870 square kilometers
Birth rate
17 / 1000 population
Death rate
6.01 / 1000 population
Irrigated land
7,430 sq km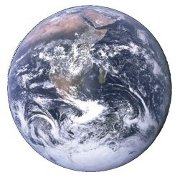 Information about Sri Lanka is brought to you by
"List of countries of the world"
, your first stop in discovering all countries of the world.
Besides demographic information, geological information about Sri Lanka, also the flag of Sri Lanka and a map is displayed. View also countries of the world ordered by:
Privacy policy