Custom Search
Estonia

The ancient land of Estonia is a small country described by some large numbers. From the length of the coast line to the number of vowels used in its language, Estonia is a great place.
5 Facts You Might Not Know
1
Estonia has 3,794 kilometers of coastline. It is bordered by the Baltic Sea and the Gulf of Finland with a variety of inlets, bays and straits. It also boasts more than 150 islands off shore as well as more than 1,500 lakes and a variety of bogs within its interior. If you like beaches, Kabli is a coastal town in the southwest with a scientific bird ringing center near its secluded beaches.
2
Ice Roads are real in Estonia. In the winter, the Baltic Sea freezes and ice roads are created for travel between the islands and the mainland. For safety reasons, cars are only allowed on the road every one to two minutes. In 2010 the 16 mile long ice road to Hiiumaa island was open for only 11 days.
3
The medieval street system from the 13th to 15th centuries is still intact in Tallinn's Old Town. This is the most complete medieval city remaining in Europe with many of the houses still the same sizes as originally built. Perhaps more interesting are the governmental buildings and churches from the Medieval era still in existence. The city celebrates its past with music festivals and gives tourists a chance to become a Viking for a day.
4
The Estonian language is part of the Finno-Ugric language family and uses more vowels than any other language in Europe. Non-native speakers frequently find find themselves stumbling over pronunciation. Don't worry too much if you find yourself in Estonia having trouble with the language. Just say 'Palun aidake' and someone will lend you a hand. By the way, 'Palun aidake' means 'I need help.'
5
Estonia loves museums. Even though the population of the country is only 1,3 million, the country boasts more than 250 museums. There are art museums, local lore museums, beer museums and even a motorcycle museum.
The capital of Estonia
is Tallinn. The
currency of Estonia
is the Kroon(EEK)
Flag of Estonia
Estonia belongs to the
European continent
More countries starting with E
Airports in Estonia
Võhma
,
Viljandi-Vosa
,
Vasalemma
,
Torva North
,
Tartu lennujaam
,
Tartu
,
Tapa
,
Tallinn Airport
,
Tallinn-Lasnamae
,
Pikknurme
,
Pärnu
,
Koigi
,
Johvi
,
Kardla
, and
Kuressaare
Leaders of Estonia
Map of Estonia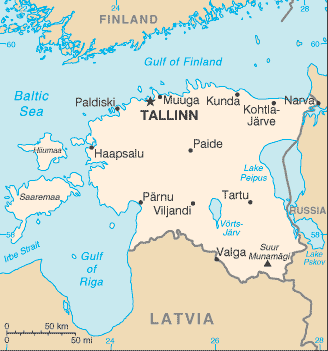 Population
1,315,912
Estonian
Animals native to Estonia / which animals live in Estonia?
Click here for all
Animals in Estonia
Airlines in Estonia
Click here for all
Airlines in Estonia
Coordinates (in Latitude & Longitude) of Estonia
59 00 N, 26 00 E
Kilometers of coastline
3,794 kilometers
Square kilometers of land
43,211 square kilometers
Square kilometers of water
2,015 square kilometers
Birth rate
10.17 / 1000 population
Death rate
13.3 / 1000 population
Irrigated land
40 sq km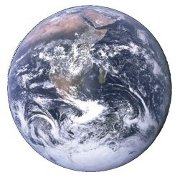 Information about Estonia is brought to you by
"List of countries of the world"
, your first stop in discovering all countries of the world.
Besides demographic information, geological information about Estonia, also the flag of Estonia and a map is displayed. View also countries of the world ordered by:
Privacy policy