Custom Search
El Salvador

Like all former Spanish colonies in the new world, Spanish is the official language of El Salvador. This nation has gone through a lot of political turmoil over the centuries, but a new civilian government elected in 2009 is improving living standards. The original native people now represent only one percent of the population, as most people are now of mixed ancestry. The cosmopolitan capital city of San Salvador has over two million inhabitants, many of them immigrants from many countries. The adoption of the dollar as legal tender alongside the local currency a few years ago has resulted in El Salvador becoming more Americanized than neighboring countries.
5 Facts You Might Not Know
1
Unlike other Central American nations, El Salvador does not have a Caribbean coastline. Although not directly affected by the frequent Caribbean hurricanes, the country does get hurricanes along the Pacific coast. With growing tourism, the beaches along the La Libertad area on the east side of the country have become a popular surfing spot.
2
El Salvador is the smallest country in Central America. The country is divided into 14 departments, the same as states or provinces in other countries.
3
Cerro El Pital is the highest peak in El Salvador, reaching almost 9,000 feet and has received snow at least once. The country has a long history of earthquakes and volcanic eruptions, with some dormant volcanoes having large lakes on their crater.
4
Of the eight species of sea turtles in the entire world, four of them lay their eggs in Salvadorean beaches. El Salvador has one of the most diverse ecosystems in the world, with over one thousand species of butterflies living there.
5
The original native Maya name of El Salvador is Cuscatlan. The Spanish conquerors decided to name the country El Salvador. El Salvador means The Savior in Spanish.
The capital of El Salvador
is San Salvador. The
currency of El Salvador
is the El Salvador Colon(SVC) and the
US Dollar
(USD).
Flag of El Salvador
El Salvador belongs to the
North American continent
More countries starting with E
Airports in El Salvador
Aeropuerto Internacional El Salvador
, and
San Salvador - Ilopango
Leaders of El Salvador
Map of El Salvador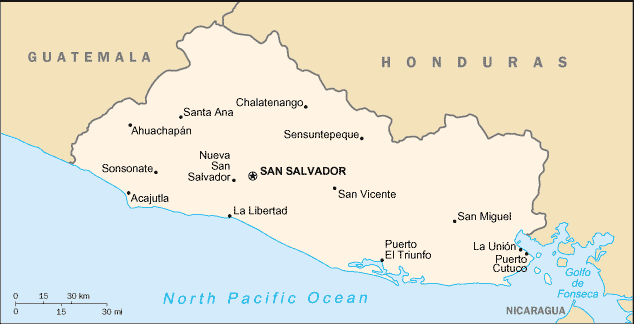 Population
6,948,073
Languages spoken in El Salvador
Spanish
Animals native to El Salvador / which animals live in El Salvador?
Click here for all
Animals in El Salvador
Coordinates (in Latitude & Longitude) of El Salvador
13 50 N, 88 55 W
Kilometers of coastline
307 kilometers
Square kilometers of land
20,720 square kilometers
Square kilometers of water
320 square kilometers
Birth rate
26.13 / 1000 population
Death rate
5.6 / 1000 population
Irrigated land
450 sq km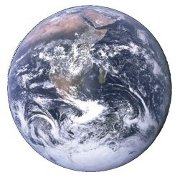 Information about El Salvador is brought to you by
"List of countries of the world"
, your first stop in discovering all countries of the world.
Besides demographic information, geological information about El Salvador, also the flag of El Salvador and a map is displayed. View also countries of the world ordered by:
Privacy policy