Custom Search
Europa Island

Situated off the southwestern coast of the island of Madagascar, Europa Island is a very small island shaped like a semi-circle with a land mass of about 15 square miles (40 square kilometers). Although there are no places for ships to anchor, the island has a small airport. Europa Island is believed to have been formed from coral exposed to oceanic surface resulting from volcanic activity. Five things you may not know about Europa Island are:
5 Facts You Might Not Know
1
Europa Island appears to be a natural refuge for green turtles, bats, insects and goats. It is believed goats were introduced by people who attempted to establish residence on the island from around 1860 to 1920. Remnants of a sisal plantation and grave sites would seem to address these settlement attempts. A British ship SS Totterdam is believed to have run aground on the island in 1911. Some remains are reported to still be visible.
2
The island also goes by the name of Juan de Nova Island stemming from its discovery by a Spanish explorer in the fifteenth century. Europa Island has been claimed as a French possession since 1897 though currently the center of a disagreement involving Madagascar. There is a French military garrison on the island known as Robinson Residence. The only other structure on the island is a weather station believed to have last been visited in 2005.
3
The establishment of Europa Island as an Exclusive Economic Zone which thereby restricts control of natural resource extraction to a designated state is appears to be the bone of contention between France and Madagascar. Exclusive economic zoning exists from the shoreline to 200 nautical miles seaward.
4
One much-coveted resource is guano deposits which are elimination droppings from birds, seals and turtles. The high concentration of phosphates in soil containing guano can be processed into a very effective and odor-free fertilizer. Guano also contains high levels of nitrates needed in the production of gunpowder. The extraction of guano which was stopped in the 1970s.
5
With the exception of occasional visits by meteorologists, Europa Island has a zero human population.
More countries starting with E
Map of Europa Island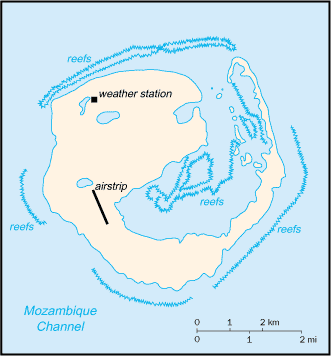 Population
0
Languages spoken in Europa Island
Animals native to Europa Island / which animals live in Europa Island?
Click here for all
Animals in Europa Island
Coordinates (in Latitude & Longitude) of Europa Island
22 20 S, 40 22 E
Kilometers of coastline
22.2 kilometers
Square kilometers of land
28 square kilometers
Square kilometers of water
0 square kilometers
Birth rate
/ 1000 population
Death rate
/ 1000 population
Irrigated land
0 sq km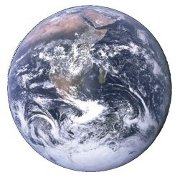 Information about Europa Island is brought to you by
"List of countries of the world"
, your first stop in discovering all countries of the world.
Besides demographic information, geological information about Europa Island, also the flag of Europa Island and a map is displayed. View also countries of the world ordered by:
Privacy policy