Custom Search
Fiji

The country of Fiji is in the South Pacific Ocean and frequently referred to as the Fiji Islands. The islands of Fiji offer diverse cultures and posses a wealth of natural beauty. Some of the world's most spectacular beaches are found on the Fiji Islands. Fiji is known for its sparkling clear blue waters, rugged highlands, unbelievable marine life and astonishing rainforests. The wonderful blend of culture and nature add to the allure creating an atmosphere that is not found anywhere else making Fiji truly unique.
5 Facts You Might Not Know
1
The Fiji Islands are not just one island they are a famous archipelago of well over 300 islands to explore with miles of beaches, flourishing mountains, palm trees and immaculate coral reefs.
2
Fiji is well-known for its breathtaking underwater experiences. Fiji is a tourist destination that is famous for its multitude of activities for everyone to enjoy. This makes Fiji the perfect vacation destination offering something for everyone. Fiji offers some of the best opportunities you can find in the world for diving, snorkeling and surfing. Hiking and sailing are outstanding, as well.
3
Fiji was at one time nicknamed the Cannibal Isles. A century ago the people of Fiji were thought to be unruly cannibals. However, at present Fiji is one of the most pleasant and welcoming places on earth. The natural beauty of Fiji is only matched by the renowned friendliness of its people. Fiji welcomes travelers from all over the world with open arms and bright smiles. The natives of Fiji have a reputation of hospitality. This is quite evident when visitors enter the islands they are serenaded with traditional songs of the islands.
4
Fiji is famous for its premiere dive sites. Snorkeling and dive sites are renowned for their incomparable coral and marine life.
5
Fiji is famous for its magnificent waterfalls, dramatic sunsets and amazing surf. Fiji is easy to get to and is well-known for its warm tropical climate year round. Fiji is known for its sunny climate with average temperatures around 87 degrees in the warmer season and 77 in the cooler season, making it the ultimate escape to a more ideal existence.
The capital of Fiji
is Suva. The
currency of Fiji
is the Fiji Dollar(FJD)
Flag of Fiji
Fiji belongs to the
Oceanian continent
More countries starting with F
Airports in Fiji
Nandi
,
Nausori
,
Lakemba
,
Rotuma
,
Labasa Airport
,
Matei
,
Moala Island
,
Koro Island
,
Namalata
,
Vatulele
, and
Savusavu
Leaders of Fiji
List of seas in Fiji
Koro Sea
Map of Fiji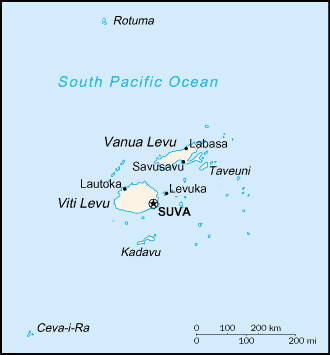 Population
918,675
English
,
Fijian
,
Hindustani
Animals native to Fiji / which animals live in Fiji?
Click here for all
Animals in Fiji
Airlines in Fiji
Click here for all
Airlines in Fiji
Coordinates (in Latitude & Longitude) of Fiji
18 00 S, 175 00 E
Kilometers of coastline
1,129 kilometers
Square kilometers of land
18,270 square kilometers
Square kilometers of water
0 square kilometers
Birth rate
22.37 / 1000 population
Death rate
5.66 / 1000 population
Irrigated land
30 sq km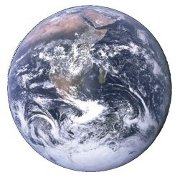 Information about Fiji is brought to you by
"List of countries of the world"
, your first stop in discovering all countries of the world.
Besides demographic information, geological information about Fiji, also the flag of Fiji and a map is displayed. View also countries of the world ordered by:
Privacy policy