Custom Search
Guernsey

5 Facts You Might Not Know
1
Guernsey is a historical goldmine. The island of Guernsey includes 10 parishes and is located off of the French coast of Normandy. The Germans in World War II invaded it and there exist plenty of remnants that testify to this fact. A historical fiction novel about the Nazi occupation of the Channel islands was penned entitled, The Guernsey Literary and Potato Peel Pie Society, and made it to the New York Times Bestseller list. This delightful book described characters caught in the time of this war and the difficulties that the war imposed on their lifestyle. Although it is protected by the United Kingdom in wartime, the temporary German occupation made its mark on the community of Guernsey. The rich history of this land is noteworthy and can be seen in both museums and relics, like cannons, left from this time.
2
There are beautiful walking trails. A traveler who is interested in photography, flowers, and beautiful scenery will appreciate this aspect of the island. There are both guided and self-guided tours. The spring is an especially rich time to visit as the colors of the flowers are brilliant and breathtaking.
3
Guernsey is conducive to outdoor fun. For the adventurous type who likes to sail, surf, mountain bike, or any other manner of outdoor diversions, Guernsey is a great place to visit.
4
Victor Hugo, a famous French playwright and author, made a home here for fifteen years when he was exiled from France. His home, Hauteville House, is open from April through September for visits. He is the author of 'Les Mis'rables,' which remains a popular play even today. His home in Guernsey was one of his masterpieces that he worked on with the same creativity and fervor that he used in writing.
5
The importance of the sea to this community draws many people who enjoy activities that the sea provides. Fishing, shipbuilding, sailing, and eating seafood are some of the many options for those who come to Guernsey to commune with the sea.
The capital of Guernsey
is St Peter Port. The
currency of Guernsey
is the Pound Sterling(GBP)
Guernsey belongs to the
European continent
More countries starting with G
Airports in Guernsey
Guernsey Airport
, and
Alderney Airport
Map of Guernsey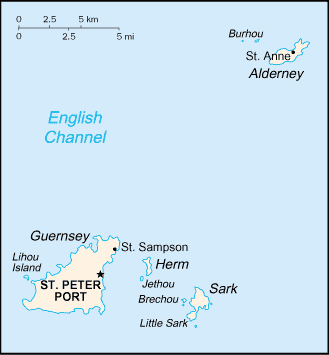 Population
65,573
Languages spoken in Guernsey
Animals native to Guernsey / which animals live in Guernsey?
Click here for all
Animals in Guernsey
Coordinates (in Latitude & Longitude) of Guernsey
49 28 N, 2 35 W
Kilometers of coastline
50 kilometers
Square kilometers of land
78 square kilometers
Square kilometers of water
0 square kilometers
Birth rate
8.65 / 1000 population
Death rate
10.07 / 1000 population
Irrigated land
NA sq km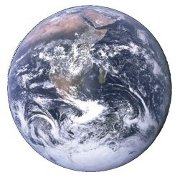 Information about Guernsey is brought to you by
"List of countries of the world"
, your first stop in discovering all countries of the world.
Besides demographic information, geological information about Guernsey, also the flag of Guernsey and a map is displayed. View also countries of the world ordered by:
Privacy policy