Custom Search
Gaza Strip

The Gaza Strip, a territory presently under the govern of Palestine, is a region with a controversial and tumultuous history. A small strip of land bordered by the Mediterranean sea, this unassuming landscape is infamous for being the focus of one of the longest lasting and hotly debated conflicts in the Middle East.
5 Facts You Might Not Know
1
Approximately 1,6 million people currently live in the Gaza Strip, and almost one million of these people are recognized by the United Nations as refugees. Despite this, most of these refugees were born in the Gaza Strip, having descended directly from Palestinian refugees who themselves fled to the Gaza Strip during the 1948 Arab-Israeli War.
2
It is important to know that the Gaza Strip is not considered a country unto itself. Rather, it is governed as a territory under the control of Palestine by a political group called Hamas. It is a hotly contested area; it was previously governed by Egypt, and was occupied by Israel until 2007. Israel still retains control of the airspace above the Gaza Strip, as well as its ocean access. Its land borders are controlled by both Israel and Egypt, leading to strongly restricted trade.
3
The Gaza Strip is comprised of five regions: North Gaza, Gaza, Deir al-Balah, Khan Yunis, and Rafah. 99% of its inhabitants are of the Islamic faith, and the main languages are Arabic, Hebrew, and English.
4
The average citizen in the Gaza Strip survives on less than two U.S. dollars a day, and over 80% of Gazan citizens are dependent on foreign aid. The average wage has decreased by 20% since 2007, and unemployment has risen to almost 40%.
5
Despite its many economic hardships, the Gaza Strip presently boasts the 7th fastest population growth rate globally. Over 50% of the population of the Gaza Strip is currently under the age of 18, with an average of 4,7 children per female citizen.
More countries starting with G
Map of Gaza Strip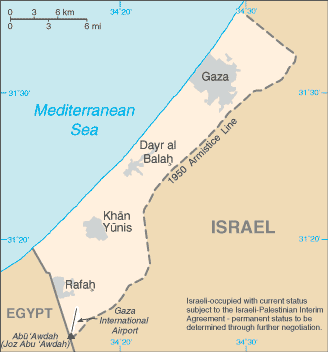 Population
1,482,405
Languages spoken in Gaza Strip
Animals native to Gaza Strip / which animals live in Gaza Strip?
Click here for all
Animals in Gaza Strip
Coordinates (in Latitude & Longitude) of Gaza Strip
31 25 N, 34 20 E
Kilometers of coastline
40 kilometers
Square kilometers of land
360 square kilometers
Square kilometers of water
0 square kilometers
Birth rate
38.9 / 1000 population
Death rate
3.74 / 1000 population
Irrigated land
150 sq km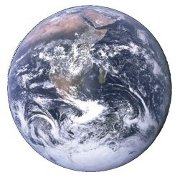 Information about Gaza Strip is brought to you by
"List of countries of the world"
, your first stop in discovering all countries of the world.
Besides demographic information, geological information about Gaza Strip, also the flag of Gaza Strip and a map is displayed. View also countries of the world ordered by:
Privacy policy