Custom Search
Jamaica

A little smaller than Connecticut, Jamaica is the third largest island in the Caribbean Sea. Just south of Cuba, it has a tropical climate, a robust culture, and is a hot spot for tourists. Many people view Jamaica as a beach resort, offering cool drinks, listening to reggae, and soaking up the sun. However, many may not know five interesting facts.
5 Facts You Might Not Know
1
Many know that Jamaica has been in a few movies, but few know just how popular this location really is. Hollywood's fascination with beautiful Jamaica began in 1954 with the MGM film All the Brothers Were Valiant. Then in the 80s and 90s, the fascination with this beautiful island grew even more, with 35 films partially or entirely set in Jamaica. So when traveling throughout the 145 mile island, it is very likely one will be at the location of a feature film.
2
For a small island separated from the world, Jamaica has tremendous influence on the music world. Jamaica is the origin of reggae music, which is growing in popularity in the United States; among other countries. Perhaps the most famous artist from Jamaica, Bob Marley, was incremental in the rising popularity of reggae. One can see the heavy influence reggae has on rappers; in fact, Notorious B. I. G. is of Jamaican descent.
3
In the movie Cool Running, Americans learned about the unlikeable success of a Jamaican bobsled team in the Olympics. Although based on a true story, it added quite a bit of flare and drama. The true bobsled team in Jamaica consisted of members from the Jamaican military and two wealthy American investors who funded their adventure. The team also had plenty of practice before competing in the Olympics. The team since 1988 did place 14th in the 1994 Olympics.
4
Jamaica is a bird watchers dream. More than 28 species of birds are endemic to Jamaica. Not only does Jamaica have many unique birds, it also has more than 40 reptiles and amphibians endemic to the region (Living National Treasures).
5
Although known for its beautiful beaches like Montego Bay, Jamaica also has a raft trip down the Martha Brae River. The raft trip takes tourists down a four-mile stretch of beautiful Jamaican nature. At the end rafters experience a rare sight were phosphorescent microbes meet ocean water and create a luminescent appearance.
The
currency of Jamaica
is the Jamaican Dollar(JMD)
Flag of Jamaica
Jamaica belongs to the
North American continent
More countries starting with J
Airports in Jamaica
Sangster International Airport
, and
Norman Manley International Airport
Leaders of Jamaica
List of seas in Jamaica
Caribbean Sea
Map of Jamaica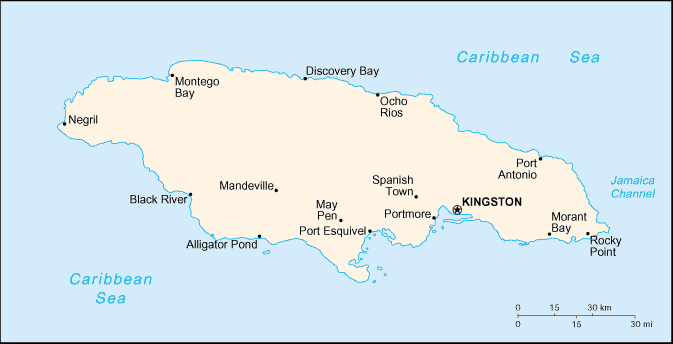 Population
2,780,132
English
Animals native to Jamaica / which animals live in Jamaica?
Click here for all
Animals in Jamaica
Airlines in Jamaica
Click here for all
Airlines in Jamaica
Coordinates (in Latitude & Longitude) of Jamaica
18 15 N, 77 30 W
Kilometers of coastline
1,022 kilometers
Square kilometers of land
10,831 square kilometers
Square kilometers of water
160 square kilometers
Birth rate
20.44 / 1000 population
Death rate
6.59 / 1000 population
Irrigated land
250 sq km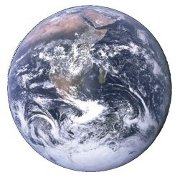 Information about Jamaica is brought to you by
"List of countries of the world"
, your first stop in discovering all countries of the world.
Besides demographic information, geological information about Jamaica, also the flag of Jamaica and a map is displayed. View also countries of the world ordered by:
Privacy policy