Custom Search
Kuwait

When most people think of Kuwait they think about the fighting that took place over the country between Iraq and the United States. What people do not know is that Kuwait has some great and interesting places for people to visit or live. Kuwait is divided into five districts that make up the country.
5 Facts You Might Not Know
1
Mostly known as a residential area, Hawalli has that low key feel where you can walk down the street to the closest fast food restaurants like Burger King and Kentucky Friend Chicken. Afterwards, one can go shopping on Tunis or Beirut Street and still have that small town feel.
2
Although it contains the capital Kuwait City, Al Asimah has one of the most beautiful islands in the world. Failaka not only has rich land features, it has historic value as well. You can find historic coins and seals on the island.
3
If you're looking for suburb living, Al Farwaniyah is just that. It contains a university, a hospital, and even an expressway. Al Farwaniyah is one of the most sought out places to live in Kuwait.
4
More of an agricultural land, Al Jahra boasts the most notable football league in Kuwait named after the district. The district is also known for its part in the Gulf war that contains the infamous Highway 80. Highway 80, also known as Highway of Death, took on a lot of the fighting as it was the way out of Kuwait City to Iraq.
5
The fifth district has most of Kuwait's money as it houses the Kuwait Oil Company. Al Ahmadi has many oil refineries and employs most of the population. The Hubara club is one of the more visited places for residents to enjoy their hobbies of socializing, dining, and even playing sports.
The capital of Kuwait
is Kuwait City. The
currency of Kuwait
is the Kuwaiti Dinar(KWD)
Flag of Kuwait
Kuwait belongs to the
Asian continent
More countries starting with K
Airports in Kuwait
Kuwait Internationalairport



Leaders of Kuwait
List of oil fields in Kuwait
(22)
Map of Kuwait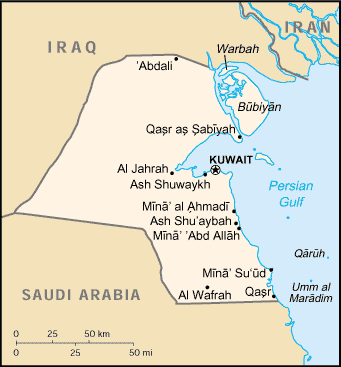 Population
2,505,559
Arabic
Animals native to Kuwait / which animals live in Kuwait?
Click here for all
Animals in Kuwait
Airlines in Kuwait
Click here for all
Airlines in Kuwait
Coordinates (in Latitude & Longitude) of Kuwait
29 30 N, 45 45 E
Kilometers of coastline
499 kilometers
Square kilometers of land
17,820 square kilometers
Square kilometers of water
0 square kilometers
Birth rate
21.95 / 1000 population
Death rate
2.39 / 1000 population
Irrigated land
130 sq km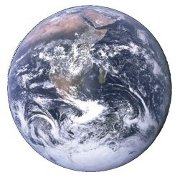 Information about Kuwait is brought to you by
"List of countries of the world"
, your first stop in discovering all countries of the world.
Besides demographic information, geological information about Kuwait, also the flag of Kuwait and a map is displayed. View also countries of the world ordered by:
Privacy policy