Custom Search
Latvia

Latvia enjoys a unique mix of tradition and modern cultures. Though it has gone through a lot politically, it has emerged as one of the best tourist attractions in the tourism map. There's so much you can enjoy in Latvia with so much to do as well.
5 Facts You Might Not Know
1
Riga old town walk is one of the amazing tours that you can do while in Latvia. Walking down the cobble-stoned streets of labyrinth takes you way back in time in the most relaxed way you can imagine. How about a walk through the Hanseatic city' Nothing could ever come close to the heavenly feeling you get walking through this magnificent city full of momentous cites.
2
Sightseeing tour in Sigulda, a place situated about 53kms away from Latvia's capital, Riga. This mountainous region is quite breathtaking and very quaint hence its nickname 'the small Latvian Switzerland'. This region is full of historical castles built way back in the 13th century by the Teutonic knights' order and the Riga bishops. Out of the 3 major castle build only one castle has remained that gives it quite a picturesque site that you must visit.
3
The famous spa resort of Jurmala is situated just a few kilometers on the gulf of Riga. This is a must visit tourist destination for everyone who appreciates nice sandy beaches, conifer forests which are along the coastline and a magnificent climate. This place is full of small cottages, wooden houses, spa centers and good luxurious hotels. It's the only place in Latvia where you can enjoy spa mineral water and some curative medical mud. If you love shopping for unique souvenir then the Jomas Street is the place to be as it's filled with nice shops and cafes.
4
Heavenly weekend holidays include a night life filled with nice music and lots of drinks, clay pigeon shooting and the magnificent water bike safari within the Latvian waters.
5
The ultimate Riga city tour is a must activity for every one visiting Latvia. It's filled with the most beautiful sites, from the well-manicured boulevards along the central streets, brethren cemetery, the famous Laima clock and the most natural Daugava River.
The capital of Latvia
is Riga. The
currency of Latvia
is the Latvian Lats(LVL)
Flag of Latvia
Latvia belongs to the
European continent
More countries starting with L
Airports in Latvia
Vainode
,
Uzuru
,
Tukums
,
Skrunda
,
Riga West
,
Riga-Rumbula
,
Rezekne-Grivuli
,
Pukas
,
Priekule
,
Liepaja East
,
Lielvarde
,
Jelgava Tervete
,
Jelgava
,
Jauvaraji
,
Gluda
,
Ezere
,
Durbe West
,
Daugavpils Northeast
,
Daugavpils-Griva
,
Cirava
,
Cesis
, and
Aizpute
Leaders of Latvia
Map of Latvia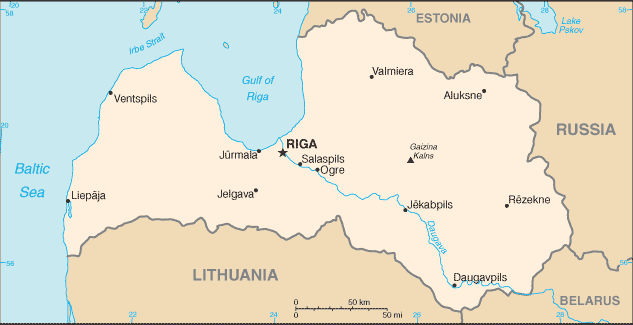 Population
2,259,810
Latvian
Animals native to Latvia / which animals live in Latvia?
Click here for all
Animals in Latvia
Airlines in Latvia
Click here for all
Airlines in Latvia
Coordinates (in Latitude & Longitude) of Latvia
57 00 N, 25 00 E
Kilometers of coastline
531 kilometers
Square kilometers of land
63,589 square kilometers
Square kilometers of water
1,000 square kilometers
Birth rate
9.43 / 1000 population
Death rate
13.64 / 1000 population
Irrigated land
200 sq km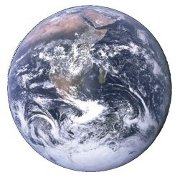 Information about Latvia is brought to you by
"List of countries of the world"
, your first stop in discovering all countries of the world.
Besides demographic information, geological information about Latvia, also the flag of Latvia and a map is displayed. View also countries of the world ordered by:
Privacy policy