Custom Search
Lesotho

Lesotho is a land of mountains located in the southern portion of Africa. It is known as the 'kingdom in the sky.' It is a land of beauty that draws many to its landscape. It has much to offer that may not be known by most.
5 Facts You Might Not Know
1
The Sehlabathebe National Park is a true treasure that should not be missed. Visitors feel like the rest of the world disappears when they journey to this isolated location. It is a wonderful place to hike and admire incredible waterfalls while viewing the scenery and the occasional examples of animal life.
2
A visit into the Drakenburg Mountains is sure to take one's breath away. With soaring heights, an amazing view, and the potential to visit native villages, visitors can get a taste of what the land has to offer. The region is even known as the Roof of Africa. Driving and hiking are methods of choice to take advantage of the view.
3
Dinosaur enthusiasts will be thrilled to visit Lesotho. They can take a walk in the life of a dinosaur by following well-known fossil footprints left behind by dinosaurs of long ago. Visitors will feel like they are journeying back in time to millions of years ago when the giant beasts still roamed the earth.
4
Bird watchers will delight in the vast varieties of birdlife that claim Lesotho as their habitat. Rare birds of the region such as the Drakensburg Siskin and the Orange-Breasted Rockjumper call Lesotho home.Their beauty is sure to inspire awe to any who admire bird life. It offers many photo opportunities.
5
Abseiling at the Maletsunyane Falls is a top attraction in Lesotho. Using a rope to rappel or drop down the rock face, those with a hunger for adventure will find themselves in for quite a trip. At a drop of 204 meters, it holds the claim to fame as the longest abseiling drop that is offered commercially in the world. Making one's way past the falls adds to the experiences as the mist rises up around those daring enough to make the journey.
The capital of Lesotho
is Maseru. The
currency of Lesotho
is the Loti(LSL) and the
Rand
(ZAR).
Flag of Lesotho
Lesotho is an African country
More countries starting with L
Airports in Lesotho
Maseru - Moshoeshoe
, and
Maseru-Mia
Leaders of Lesotho
Map of Lesotho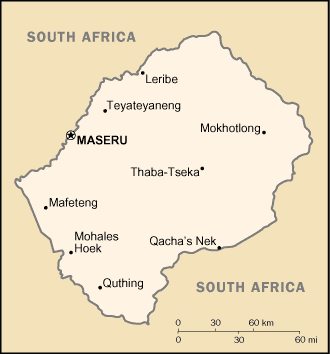 Population
2,125,262
English
,
Sotho
Animals native to Lesotho / which animals live in Lesotho?
Click here for all
Animals in Lesotho
Coordinates (in Latitude & Longitude) of Lesotho
29 30 S, 28 30 E
Kilometers of coastline
0 kilometers
Square kilometers of land
30,355 square kilometers
Square kilometers of water
0 square kilometers
Birth rate
24.72 / 1000 population
Death rate
22.49 / 1000 population
Irrigated land
30 sq km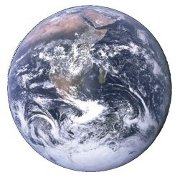 Information about Lesotho is brought to you by
"List of countries of the world"
, your first stop in discovering all countries of the world.
Besides demographic information, geological information about Lesotho, also the flag of Lesotho and a map is displayed. View also countries of the world ordered by:
Privacy policy