Custom Search
Malta

If you are looking for a place to hideaway, to relax from the stress of the your daily routine and see something different, then Malta is the place to go. This historic country, which consists of tiny islands, known as the Maltese islands, has lots to offer, regardless of what season of the year you visit. A country, which has a mixture of Italian, British, French, Arabic, as well as, the Maltese influence combined within its culture, the Maltese people are a brave and courageous folk. Although it has a rich European history, Malta first entered the European Union in May 2004. The country prides itself on having a mulitcultural population. Its climate is also pleasant and mild throughout the year. Malta opens its heart and takes you into a world with:
5 Facts You Might Not Know
1
History with a historic significance. It was the first to stand independently alone in World War II. Bombarded with bombs from the Germans and Italians, this little country refused to fear and stood up against the two nations and maintained their freedom. King George VI honored their gallantry in April 1942 with the highest medal of the United Kingdom for bravery by civilians and on 8 December 1943, President Franklin Roosevelt awarded them the United States Presidential Citation, which is now quoted on a plague in the town square of Valleta for their outstanding courage.
2
Traveling to Malta, you are able to combine your trip if you would like to have variety and visit other European countries. You may fly to London and take a train and ferry, which takes you through France, and Italy. Taking this option allows you to opportunity to stop through each country and see some of those sights that you have always wanted to see, for example, the Vatican in Rome.
3
Regardless of whether you go to the North, South or Central part of Malta you are surrounded by wonderful artwork and tapestries. In the Central part, you may visit the museum of Archaeology, which contains many of the objects excavated from the sites on different parts of the islands.
4
Malta is also the country where the Apostle Paul, the first Apostle who took Christianity to the world, was shipwrecked. It was on one of the islands that he spent the winter before moving on to Rome.
5
Don't want to reach Malta by train or ferry from Europe' Then book an air flight. They have a wonderful international airport that accomodates every major airline including Delta, Lufthansa, Air France, Al Italia, KLM Royal Dutch Airline, Easyjet, Ryan Air, Air Malta and many others.
The capital of Malta
is Valletta. The
currency of Malta
is the Euro(EUR)
Flag of Malta
Malta belongs to the
European continent
More countries starting with M
Airports in Malta
Luqa



Leaders of Malta
Map of Malta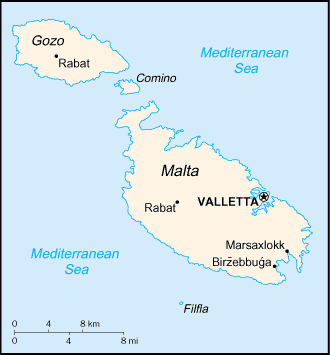 Population
401,880
English
,
Maltese
Animals native to Malta / which animals live in Malta?
Click here for all
Animals in Malta
Airlines in Malta
Click here for all
Airlines in Malta
Coordinates (in Latitude & Longitude) of Malta
35 50 N, 14 35 E
Kilometers of coastline
196.8 kilometers
Square kilometers of land
316 square kilometers
Square kilometers of water
0 square kilometers
Birth rate
10.28 / 1000 population
Death rate
8.19 / 1000 population
Irrigated land
20 sq km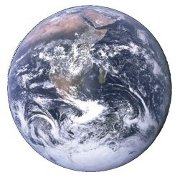 Information about Malta is brought to you by
"List of countries of the world"
, your first stop in discovering all countries of the world.
Besides demographic information, geological information about Malta, also the flag of Malta and a map is displayed. View also countries of the world ordered by:
Privacy policy