Custom Search
Maldives

Maldives is a beautifully, environmentally rich island. Sun-drenched, unsurpassed, and untouched by pollution, the Maldives is fantastic for fun in the sun. Popular as on of the finest places for tourism and splendid for tourist, Maldives is an island that contains a conglomerate of atolls in the Indian Ocean. Situated south of the Indian islands of Lakshadweep, there is a bit of mystery surrounding the name of the island. There are two versions. One version states that the name Maldives comes from Maale Zdhivehi Raajje, an island kingdom. Whereas others believe, the name comes from the Sanskrit name 'Maladvipa' or 'mahila dvipa.' Here are a few other interesting facts about the Maldives.
5 Facts You Might Not Know
1
Situated only 4 feet 11 inches above sea level, the Maldives is the planet's lowest country. Actually, over 80% of the island is located fewer than 3,2 feet over sea level. Due to rising sea levels, the Maldives is at significant risk because of climate change.
2
With an adult literacy rate of 99%, the Maldives has one of the highest literacy rates in the world.
3
The Maldives was the first nation to conduct a legitimate presidential cabinet meeting underwater. While the meeting took place, a pronouncement on global climate change was empowered.
4
In 2008, the Maldives was noted as the top country for their beaches, relaxation and overall tranquility. It was also placed second for its natural splendor and third for travel and lodging accommodations.
5
Due to the Maldives position in the center of conventionally significant trading paths, the islands' have taken-up facets of numerous other cultures that have come through the country. Home construction is similar to Southeast Asian architecture, the exceptional Maldivian boats have familiar Arabic manipulations in its design, and the traditional large drum known as a 'boduberu' is styled comparable to those in African countries.
The capital of Maldives
is Malé. The
currency of Maldives
is the Rufiyaa(MVR)
Flag of Maldives
Maldives belongs to the
Asian continent
More countries starting with M
Airports in Maldives
Male



Leaders of Maldives
Map of Maldives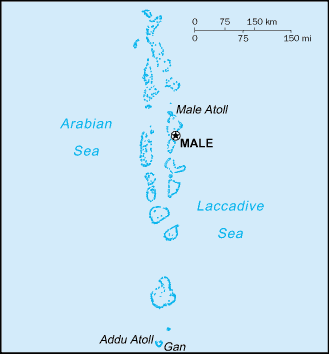 Population
369,031
Languages spoken in Maldives
Dhivehi
Animals native to Maldives / which animals live in Maldives?
Click here for all
Animals in Maldives
Coordinates (in Latitude & Longitude) of Maldives
3 15 N, 73 00 E
Kilometers of coastline
644 kilometers
Square kilometers of land
300 square kilometers
Square kilometers of water
0 square kilometers
Birth rate
34.2 / 1000 population
Death rate
6.88 / 1000 population
Irrigated land
NA sq km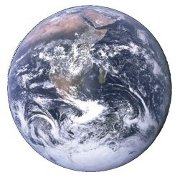 Information about Maldives is brought to you by
"List of countries of the world"
, your first stop in discovering all countries of the world.
Besides demographic information, geological information about Maldives, also the flag of Maldives and a map is displayed. View also countries of the world ordered by:
Privacy policy