Custom Search
Vanuatu

The Republic of Vanuatu is a South Pacific island nation and island archipelago. The archipelago consists of about 82 islands, which are of volcanic origin. The three official languages are English, French and the creole tongue of Bislama. To find out more interesting facts about Vanuatu, read on.
5 Facts You Might Not Know
1
Vanuatu is considered to be a distinct terrestrial ecoregion by the World Wildlife Fund, known as the Vanuatu rain forests. The Vanuatu rain forests are a tropical and subtropical moist broadleaf forests ecoregion, which is a fancier way of saying tropical rain forest.
2
Vanuatu is very young, as far as officially recognized nations go. The Republic of Vanuatu achieved independence from both France and the United Kingdom, who had jointly claimed Vanuatu as the New Hebrides, in 1980.
3
Vanuatu has at least three currently active cargo cults: the John Frum cult, the Prince Philip Movement, and the Tom Hardy cult. The Prince Philip Movement, a religion of the Yaohnanen tribe on Tanna island, believes that John Frum and Prince Philip of England are brothers, being sons of a powerful mountain spirit.
4
Only about 9% of Vanuatu is used for agriculture. Despite being covered in vegetation, most islands show signs of deforestation, the result of a recent history of slash-and-burn agriculture on a large scale, logging, cattle ranching, and the establishment of coconut plantations. The rural population is largely stuck in a subsistence mode of trying to live off the land, with very limited access to markets.
5
The vast majority of native households in Vanuatu actively engage in fishing for sustenance, which has resulted in serious depletion of fish populations near villages. Saltwater crocodiles are even worse off than the shoreline fish species, with only a handful remaining in the mangroves of Vanuatu.
The capital of Vanuatu
is Port Vila. The
currency of Vanuatu
is the Vatu(VUV)
Flag of Vanuatu
Vanuatu belongs to the
Oceanian continent
More countries starting with V
Airports in Vanuatu
Sola Vanua Lava
,
Lamap Malekula
,
Pekoa Airport Santo
,
Bauerfield Efate
, and
Longana
Leaders of Vanuatu
Map of Vanuatu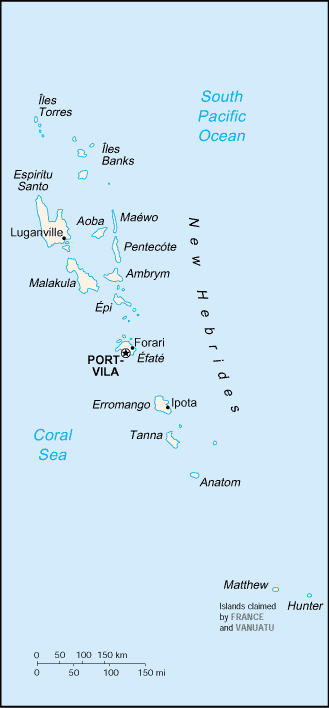 Population
211,971
Bislama
,
English
,
French
Animals native to Vanuatu / which animals live in Vanuatu?
Click here for all
Animals in Vanuatu
Airlines in Vanuatu
Click here for all
Airlines in Vanuatu
Coordinates (in Latitude & Longitude) of Vanuatu
16 00 S, 167 00 E
Kilometers of coastline
2,528 kilometers
Square kilometers of land
12,200 square kilometers
Square kilometers of water
0 square kilometers
Birth rate
22.35 / 1000 population
Death rate
7.75 / 1000 population
Irrigated land
NA sq km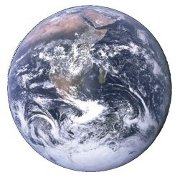 Information about Vanuatu is brought to you by
"List of countries of the world"
, your first stop in discovering all countries of the world.
Besides demographic information, geological information about Vanuatu, also the flag of Vanuatu and a map is displayed. View also countries of the world ordered by:
Privacy policy