Custom Search
Paraguay

Paraguay, located in the south central part of South America, is surrounded by Brazil, Argentina and Bolivia. Eastern Paraguay has the heaviest population while the Chaco region is covered with dense forest. Paraguay is referred to as the 'Heart of America' because of its central location on the continent.
5 Facts You Might Not Know
1
The capital of Paraguay is Asuncion. Not only is Asuncion both the industrial and cultural center of Paraguay, but it's also one of South America's oldest cities. The population of Asuncion is 680,250. The capital is rich in the sugar, cement, textiles, beverages, steel and wood industries.
2
Paraguay has two official languages: Spanish and Guarani. While Spanish is the more commonly used language, Guarani is the indigenous language of South America. Guarani is also used in Brazil and Argentina. Spanish is spoken mostly in formal settings and for business purposes. Guarani, on the other hand, is often spoken in most homes in Paraguay. Immigrants to Paraguay speak an array of languages, including German, Ukrainian, Japanese and Korean.
3
Paraguay is one of the only two South American countries that don't have access to the sea. Paraguay is landlocked, as is Bolivia. The only connection that Paraguay has to the see is via the Paraguay River that meets the Uruguay River and eventually forms the Rio de Plata estuary.
4
Before 1870, the Iguassu Falls were within Paraguay's borders. However, after the War of the Triple Alliance in 1870, Paraguay lost part of its territory and population. Today, the falls are on the Argentina and Brazil border of Paraguay.
5
One of the world's best soccer players, Jose Luis Chilavert, hailed from Paraguay's soccer team. Chilavert was a goalkeeper and infamous for his bad temper. He was thought to be one of the best takers of free kicks in the world and scored several goals during his career. Chilavert played for the Argentine team of Velez Sarsfield for several years.
The capital of Paraguay
is Asunción. The
currency of Paraguay
is the Guarani(PYG)
Flag of Paraguay
Paraguay belongs to the
South American continent
More countries starting with P
Airports in Paraguay
Asuncion - Aeropuerto
,
Concepcion
,
Encarnacion
,
Aeropuerto Guarany
, and
Mariscal Estigarribia
Leaders of Paraguay
Map of Paraguay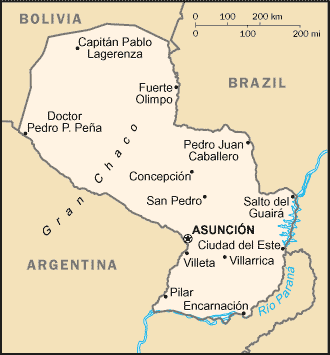 Population
6,669,086
Languages spoken in Paraguay
Guaraní
,
Spanish
Animals native to Paraguay / which animals live in Paraguay?
Click here for all
Animals in Paraguay
Airlines in Paraguay
Click here for all
Airlines in Paraguay
Coordinates (in Latitude & Longitude) of Paraguay
23 00 S, 58 00 W
Kilometers of coastline
0 kilometers
Square kilometers of land
397,300 square kilometers
Square kilometers of water
9,450 square kilometers
Birth rate
28.77 / 1000 population
Death rate
4.54 / 1000 population
Irrigated land
670 sq km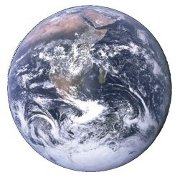 Information about Paraguay is brought to you by
"List of countries of the world"
, your first stop in discovering all countries of the world.
Besides demographic information, geological information about Paraguay, also the flag of Paraguay and a map is displayed. View also countries of the world ordered by:
Privacy policy