Custom Search
Paracel Islands

Anyone finding themselves stranded on the stoic, rocky Paracel Islands would unfortunately discover a nightmarish refuge completely devoid of shelter, food or freshwater any where among its craggy shorelines. This expansive island group is located in the South China Sea approximately one third of the way from China, middle Vietnam and north of the Philippines. Over 33 archipelagic islands consisting of hazardous coral reefs and drifting sand dunes stretching over an area of 9,000 square miles (15,000 km) making nautical navigation a treacherous adventure. The prolific fishing bays surrounding the islands attract many local sport and commercial marine fisherman. Several Chinese businesses are seeking to develop the Paracel Islands into a tourist destination. They currently have plans for a hotel and desalination plant to process sea water into freshwater. This is viewed by the Vietnamese and Taiwan governments as further Chinese transgression to further lay claim to the rumored vast mineral and oil deposits lying beneath the islands.
5 Facts You Might Not Know
1
There is no permanent human settlement offering the conveniences of food or lodging on any of the Paracel Islands.
2
The Philippines, Taiwan, Vietnam and China can lay geographical claim to the islands, but only the last three do.
3
China maintains a tiny military occupying force of troops on Woody and Duncan Islands to maintain Chinese territorial claim of these islands.
4
There is no native flora or fauna present on any of these islands. Migratory ocean birds and turtles use the islands as nesting grounds to hatch and raise their young.
5
One rugged airport constructed by China has only one landing strip for small airplanes to access. Anyone attempting to land must have prior express written permission of the Chinese government.
More countries starting with P
Map of Paracel Islands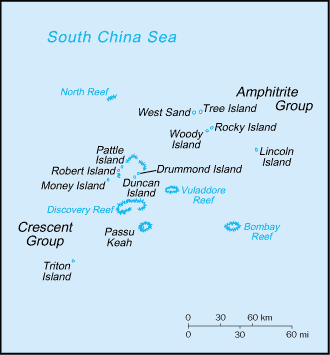 Population
0
Languages spoken in Paracel Islands
Animals native to Paracel Islands / which animals live in Paracel Islands?
Click here for all
Animals in Paracel Islands
Coordinates (in Latitude & Longitude) of Paracel Islands
16 30 N, 112 00 E
Kilometers of coastline
518 kilometers
Square kilometers of land
NA square kilometers
Square kilometers of water
0 square kilometers
Birth rate
/ 1000 population
Death rate
/ 1000 population
Irrigated land
0 sq km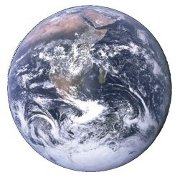 Information about Paracel Islands is brought to you by
"List of countries of the world"
, your first stop in discovering all countries of the world.
Besides demographic information, geological information about Paracel Islands, also the flag of Paracel Islands and a map is displayed. View also countries of the world ordered by:
Privacy policy