Custom Search
Palau

Palau is a beautiful, tropical nation located in the Pacific Ocean, just east of the Philippines. The small nation is composed of 8 islands with an area of approximately 190 square miles, along with more than 200 islets. Palau has existed as a constitutional republic since gaining its independence in 1994, led by three branches of government, including executive, legislative, and judicial. As a tourist destination, the beautiful island nation provides a variety of beautiful waterfalls, forests, reefs, and caves to explore, as well as some of the best surfing conditions in the world. There are many points of interest in this small country.
5 Facts You Might Not Know
1
Prior to Palau's becoming an independent nation, the United States was responsible for its oversight on behalf of the United Nations, beginning in 1947. Other foreign influences in the nation's history have included the British, Germany, Spain, and Japan.
2
The most prominent industry in Palau is tourism, responsible for more than half of the country's GDP. As a result, much of the employment centers around service , which provides as much as 50% of the nation's employment.
3
In an island nation, fishing would seem to be a prominent source of revenue. However, a drop in tuna output leaves fishing revenues quite low. Agriculture is also a minimal source of revenue, with main crops including bananas and coconuts.
4
Palau was a point of heavy fighting during World War II, and as a result, has many relics dating to the conflict. These are primarily found on the islands of Angaur and Peleliu.
5
An unexpected visitor attraction, the Palau Eco Theme Park provides an unusual source of recreation for the adventuresome tourist. Palau's only zipline tour allows visitors to swing through the air, gaining a bird's eye view of waterfalls, lakes, and forest.
The capital of Palau
is Koror. The
currency of Palau
is the US Dollar(USD)
Flag of Palau
Palau belongs to the
Oceanian continent
More countries starting with P
Airports in Palau
Palau International Airport
,
Angaur Airstrip
,
Babeldaob-Koror Airport
, and
Peleliu Airport
Leaders of Palau
Map of Palau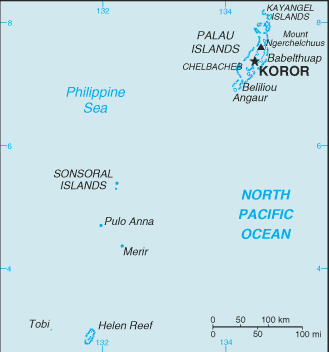 Population
20,842
English
,
Palauan
,
Japanese
Animals native to Palau / which animals live in Palau?
Click here for all
Animals in Palau
Airlines in Palau
Click here for all
Airlines in Palau
Coordinates (in Latitude & Longitude) of Palau
7 30 N, 134 30 E
Kilometers of coastline
1,519 kilometers
Square kilometers of land
458 square kilometers
Square kilometers of water
0 square kilometers
Birth rate
17.7 / 1000 population
Death rate
6.77 / 1000 population
Irrigated land
NA sq km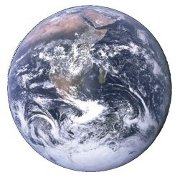 Information about Palau is brought to you by
"List of countries of the world"
, your first stop in discovering all countries of the world.
Besides demographic information, geological information about Palau, also the flag of Palau and a map is displayed. View also countries of the world ordered by:
Privacy policy