Custom Search
Qatar

Qatar, located in the Middle East on the Arabian Peninsula, is a sovereign Arab state, and has close military ties with the United States. Surrounded by the Arabian Sea on the Arabian Peninsula, Qatar has a landscape that is mostly sand and is a low and barren plain: Its neighbor is Saudi Arabia. The following are some facts that might not be known about the State of Qatar.
5 Facts You Might Not Know
1
Although a Muslim state, the consumption of alcohol is legal in Qatar. Restrictions apply, however, and though drinking for non-Muslims is allowed in hotels and nightclubs, it is illegal to drink alcohol outside of these premises for non-Muslims. Within a private residence, drinking is allowed only with a permit from the Qatar Distribution Company.
2
Qatar has one of the highest incomes per-capita and has the second highest, according to the World Factbook, GDP in the world, next to Liechtenstein in Europe. With the rise in oil prices within the last few years, oil and gas discoveries in Qatar have helped it attain its high economic growth. Prior to the discovery of oil, Qatar had a fishing and pearl diving economy up until the 1940's.
3
Seeking to become a more knowledge-based economy, Qatar has recently built the Qatar Science and Technology Park; the country hopes to attract more technology companies from all over, as well as provide a center for technology companies already in Qatar.
4
The World Cup in 2022 will be held in Qatar. It has been suggested that it be held during winter, to avoid injury to players and fans during the high heat of summer. Although the stadiums would be cooled, concern is for the tourists who would not want to leave their air-conditioned hotels in the highest heat of summer in Qatar.
5
Agreement on how to pronounce the name of the state which will host the World Cup is now being debated at present by newscasters, according to NPR.
The capital of Qatar
is Doha. The
currency of Qatar
is the Qatari Rial(QAR)
Flag of Qatar
Qatar belongs to the
Asian continent
More countries starting with Q
Airports in Qatar
Al Udeid
, and
Doha International Airport
Leaders of Qatar
List of oil fields in Qatar
(4)
Map of Qatar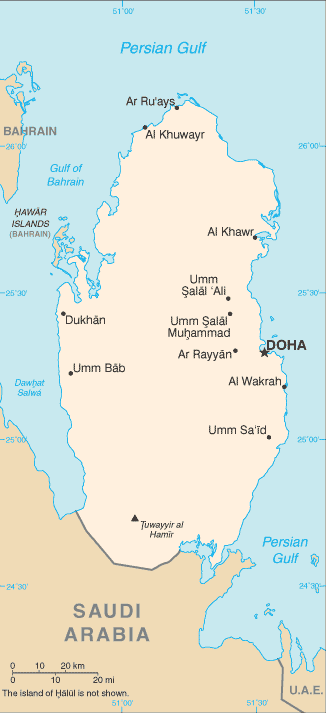 Population
907,229
Arabic
Animals native to Qatar / which animals live in Qatar?
Click here for all
Animals in Qatar
Airlines in Qatar
Click here for all
Airlines in Qatar
Coordinates (in Latitude & Longitude) of Qatar
25 30 N, 51 15 E
Kilometers of coastline
563 kilometers
Square kilometers of land
11,437 square kilometers
Square kilometers of water
0 square kilometers
Birth rate
15.56 / 1000 population
Death rate
4.82 / 1000 population
Irrigated land
130 sq km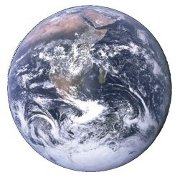 Information about Qatar is brought to you by
"List of countries of the world"
, your first stop in discovering all countries of the world.
Besides demographic information, geological information about Qatar, also the flag of Qatar and a map is displayed. View also countries of the world ordered by:
Privacy policy