Custom Search
Reunion

Reunion is a French territory that is found in the Indian Ocean off the west coast of Africa. It is located near Mozambique and is a densely populated island. It was once famous for growing sugar cane and coffee, but this island has been transformed as a result of tourism and financial aid from the French government. Here are a few facts about Reunion that are not too common.
5 Facts You Might Not Know
1
French colonists came to the island, which was known as Bourbon, during the 1640's. The island was used to raise coffee and sugar cane, and the labor was based on slaves that were brought to the area from Madagascar. The island now hosts a mix of cultures and is known for its diverse population of 800,000.
2
Reunion used to be a popular stopover port by the shipping industry, but this was eliminated with the opening of the Suez Canal. The traditional agricultural economy has been on a downslide, and the country currently has unemployment in the range of 40%.
3
There are persistent social tensions that are found in this country as a result of the gap in earnings and living conditions of the wealthy and the poor. These conditions led to severe riots during the spring and winter of 1991, and the country's health depends on financial assistance that comes from the French government.
4
Reunion is a tropical island that has been termed a mini Hawaii and includes a remarkable amount of geographical diversity. There are lava fields, verdant forests and sprawling cities all found on this tiny island as well as numerous beaches that cater to tourists.
5
Reunion is a travel destination and is known for its variable climate. It includes many high mountains that affect the weather, and there are generally only two distinct seasons. December through April is the summer, and the island is home to hot, rainy weather. April to October is the winter, and these months are cool and dry.
The capital of Reunion
is Saint-Denis. The
currency of Reunion
is the Euro(EUR)
Réunion is an African country
More countries starting with R
Airports in Reunion
Saint-Denis - Gillot
, and
Saint-Pierre - Pierrefonds
Map of Reunion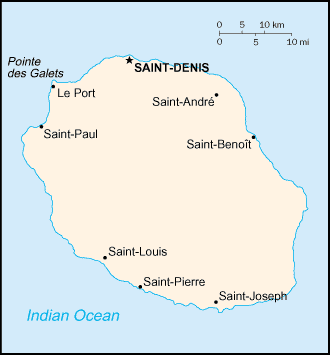 Population
787,584
Animals native to Reunion / which animals live in Reunion?
Click here for all
Animals in Reunion
Airlines in Reunion
Click here for all
Airlines in Reunion
Coordinates (in Latitude & Longitude) of Reunion
21 06 S, 55 36 E
Kilometers of coastline
207 kilometers
Square kilometers of land
2,507 square kilometers
Square kilometers of water
10 square kilometers
Birth rate
18.9 / 1000 population
Death rate
5.49 / 1000 population
Irrigated land
120 sq km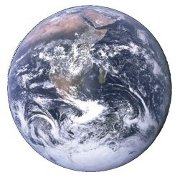 Information about Reunion is brought to you by
"List of countries of the world"
, your first stop in discovering all countries of the world.
Besides demographic information, geological information about Reunion, also the flag of Reunion and a map is displayed. View also countries of the world ordered by:
Privacy policy