Custom Search
Philippines

The Philippines is a country located in the Southeast region part of Asia. Its archipelago is mainly composed of 7,107 islands, which is why the best beaches in the world could be found in this country. The country has a rich culture due to the Spanish regime that lasted for three centuries, and due to the history that the Americans and the Japanese people have made and left.
5 Facts You Might Not Know
1
Philippines is famous for its traditional clothing. The baro't saya is worn by the females and barong tagalong is worn by the males. Barong tagalog or simply barong is made from Pi'a and is being worn on almost all formal functions unlike the baro't saya which is being worn only on certain special occasions.
2
The country boasts of thousands of beautiful islands. One of these is Boracay. The island of Boracay is found within the region of Visayas. It is visited by hundreds and hundreds of tourists every year, it boasts of its white and unbelievably fine sand. It is almost powdery in touch that you have to see and feel it to believe it. There are tons of great activities to do in Boracay, such as diving, parasailing, and snorkeling and a lot more. The island is a little piece of paradise.
3
Philippines are famous for its cuisine. It has evolved from one origin to another, perhaps due to the influence of the different countries that had come and gone during the early times. However, there are a lot of delicacies that is originally owned by the Filipinos, such as the different types of sweets and kakanin or rice cakes.
4
There are also dishes to which are very exquisite, such as bayawak, a very large lizard/reptile that is being eaten in the Philippines. The ever famous balut which becomes often a challenge especially to foreigners Balut is a fertilized duck egg that contains an embryo about 10-18 days old. The sight of the duck fetus could be witnessed once you open the balut. It is eaten in its shell itself and usually being seasoned with salt and vinegar for better tasting.
5
Philippines is famous for its rich culture, such as the barrio fiestas or district festivals, often celebrated to commemorate the feast days of different patron saints. Sinulog festival, Tinagba Festival, and Panagbenga (flower festival) are just one of the few. These festivals are often accompanied by parades of people wearing costumes, dancing and great music. Whether in good times or bad, a fiesta must go on. This activity also acts as a formal thanksgiving and rejoicing.
The capital of Philippines
is Manila. The
currency of Philippines
is the Philippine Peso(PHP)
Flag of Philippines
Philippines belongs to the
Asian continent
More countries starting with P
Airports in Philippines
Roxas City Airport
,
Manila International Airport MIA
,
Kalibo Airport
,
Cagayan De Oro Airport
,
Subic Bay Weather Station
,
Clarkfield Pampanga International Airport
,
Laoag
,
Davao Airport
,
Legaspi
,
Romblon
,
Zamboanga
,
Baguio
,
Daet
,
San Jose
,
Calapan
,
Naga - Luzon Island
,
Basco
,
Vigan
,
Baler
,
Tuguegarao
,
Virac
,
Marinduque Island
,
Tacloban
,
Dumaguete
,
Catarman
,
Guiuan
,
Iloilo
,
Masbate
,
Puerto Princesa
,
Roxas
,
Tagbilaran
,
Sangley Point
,
Mactan-Cebu International
,
Bacolod
, and
Godofredo P. Ramos Airport
Leaders of Philippines
List of seas in Philippines
Bohol Sea
,
Camotes Sea
,
Kalupag Sea
,
Luzon Sea
,
Mindanao Sea
,
Samar Sea
,
Sibuyan Sea
, and the
Visayan Sea
Map of Philippines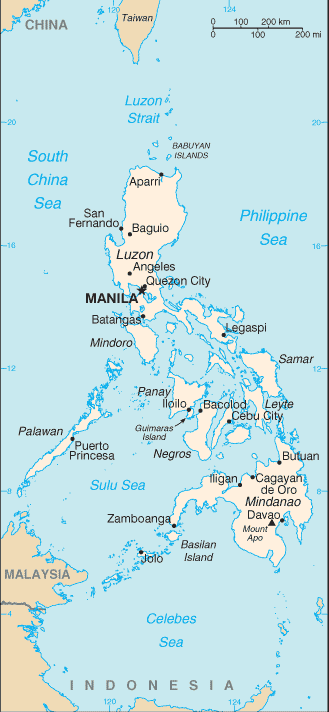 Population
91,077,287
Languages spoken in Philippines
Cebuano
,
English
,
Filipino
,
Ilokano
,
Hiligaynon
,
Bikol
,
Waray-Waray
,
Kapampangan
,
Pangasinan
,
Kinaray-a
,
Maranao
,
Maguindanao
,
Tausug
Animals native to Philippines / which animals live in Philippines?
Click here for all
Animals in Philippines
Airlines in Philippines
Click here for all
Airlines in Philippines
Coordinates (in Latitude & Longitude) of Philippines
13 00 N, 122 00 E
Kilometers of coastline
36,289 kilometers
Square kilometers of land
298,170 square kilometers
Square kilometers of water
1,830 square kilometers
Birth rate
24.48 / 1000 population
Death rate
5.36 / 1000 population
Irrigated land
15,500 sq km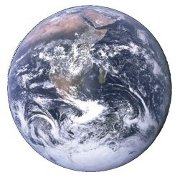 Information about Philippines is brought to you by
"List of countries of the world"
, your first stop in discovering all countries of the world.
Besides demographic information, geological information about Philippines, also the flag of Philippines and a map is displayed. View also countries of the world ordered by:
Privacy policy