Custom Search
Sudan

Sudan is a large African country, which has been plagued by war for many years. It is predominantly occupied by Arab people and is separated into two halves by the majestic Nile River. The Nile River has always been a natural resource for Sudan. It is also very ethnically diverse with people from all over the world. The country is full of many unknown facts, which may shock the average reader. These facts will be explained further below.
5 Facts You Might Not Know
1
Sudan is known to be a very ethnically diverse country. There are different languages that are spoken with the most common being Arabic. What most people would not know is that there are actually 400 languages and dialects spoken in the country. Although some of the languages have disappeared, the ethnic groups have adapted by becoming multilingual.
2
Africa is full of endangered species, some of which reside in Sudan. Visitors can travel to Dinder Park to view the rare Tomb Bat Species. They are a stunning sight to see and are on the endangered species list.
3
The country's history is entwined with Egypt. Sudanese rulers invaded the country and used the knowledge they acquired to construct pyramids in Sudan. The pyramids are also smaller than their counterparts in Egypt.
4
As unpleasant as it may seem, female genital mutilation is widely practiced in African countries. 89% of the female Sudanese population experienced this practice, which involves total removal of the external genitalia. It has also been proven that this leads to health problems.
5
Although the country's infrastructure and technology have improved over the years, some people still rely on primitive methods. One example is the ox-driven water wheel, which has been in use since ancient times. The water wheel converts the energy of free flowing water into useful forms of power.
The capital of Sudan
is Khartoum. The
currency of Sudan
is the Sudanese Pound(SDG)
Flag of Sudan
Sudan is an African country
More countries starting with S
Airports in Sudan
Wadi Seidna North
,
Wadi Seidna
,
Port Sudan
,
Khartoum
,
Atbara
,
Dongola
,
Damazine
,
El Fasher
,
Geneina
,
Kassala
,
Kosti
,
Kadugli
,
Nyala
,
Port Sudan International
,
Juba
,
Malakal
,
El Obeid
, and
Kasala Airport
Leaders of Sudan
Map of Sudan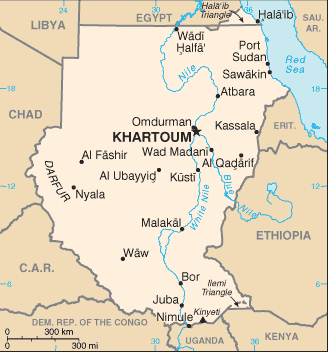 Population
39,379,358
Arabic
,
English
Animals native to Sudan / which animals live in Sudan?
Click here for all
Animals in Sudan
Airlines in Sudan
Click here for all
Airlines in Sudan
Coordinates (in Latitude & Longitude) of Sudan
15 00 N, 30 00 E
Kilometers of coastline
853 kilometers
Square kilometers of land
2376000 square kilometers
Square kilometers of water
129,810 square kilometers
Birth rate
34.86 / 1000 population
Death rate
14.39 / 1000 population
Irrigated land
18,630 sq km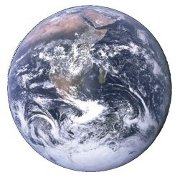 Information about Sudan is brought to you by
"List of countries of the world"
, your first stop in discovering all countries of the world.
Besides demographic information, geological information about Sudan, also the flag of Sudan and a map is displayed. View also countries of the world ordered by:
Privacy policy