Custom Search
Thailand

Thailand is known as the proverbial Land of Smiles but there are some interesting and unusual things that you may not know about Thailand. Here are 5 of the lesser known facts that will help introduce you to life in this country.
5 Facts You Might Not Know
1
All drivers in Thailand need to be clothed appropriately whenever they are driving a car. No one is allowed to drive with a bare, or scantily clad, upper body. One statute even states that no person in Thailand may leave their home unless they have some type of underwear on their body.
2
Another little known fact about Thailand is the fact that laws regarding public conduct are taken very seriously. In fact you can face heavy fines or imprisonment if you spit or toss chewed gum onto a public sidewalk. The national currency of Thailand is not subject to defacement and penalties are imposed if a person walks on the currency.
3
There is one day each year that Thailand devotes to fun and water. Residents all enjoy the water battles that take place on Songkran Day because almost everyone takes part in the festivities. This is the one time of year when it is perfectly fine to soak others with cold water. Even policemen and government officials will have water tossed at them by Songran Day participants.
4
Many visitors marvel at the many uses Thailand has discovered for small plastic bags. These are even used as containers for carry-out meals and beverages.
5
If you visit a restaurant or cafe in Thailand do not be surprised if you see a roll of toilet paper on the table. While relegated mainly to bathrooms in many parts of the world in Thai culture a modest tube of toilet tissue serves as an economical and handy way to clean your hands while dining.
The capital of Thailand
is Bangkok. The
currency of Thailand
is the Baht(THB)
Flag of Thailand
Thailand belongs to the
Asian continent
More countries starting with T
Airports in Thailand
Sanam Bin Ubon Ratchathani
,
Songkhla
,
Sanam Bin Changwat Udon Thani
,
Bangkok International Airport
,
Chanthaburi
,
Prachin Buri
,
Prachuap Khirikhan
,
Suvarnabhumi
,
Rayong
,
Chiang Mai
,
Mae Hong Son
,
Lampang
,
Nan
,
Phrae
,
Chiang Rai
,
Mae Sariang
,
Hua Hin
,
Mae Sot
,
Nakhon Sawan
,
Tak
,
Uttaradit
,
Surat Thani
,
Pattani
,
Nakhon Si Thammarat
,
Phuket Airport
,
Ranong
,
Hat Yai
,
Trang
,
Khon Kaen
,
Loei
,
Nakhon Ratchasima
,
Roi Et
,
Krabi
,
Koh Samui
,
Chiang Rai International
, and
Tha Akadsayan Suwanaphum
Leaders of Thailand
List of seas in Thailand
Andaman Sea
, and the
Thale Phuket
Map of Thailand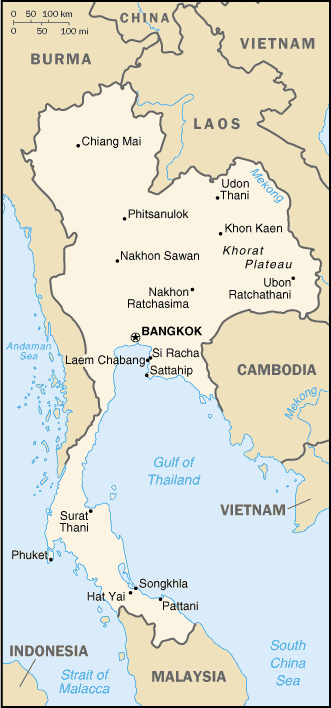 Population
65,068,149
Languages spoken in Thailand
Thai
Animals native to Thailand / which animals live in Thailand?
Click here for all
Animals in Thailand
Airlines in Thailand
Click here for all
Airlines in Thailand
Coordinates (in Latitude & Longitude) of Thailand
15 00 N, 100 00 E
Kilometers of coastline
3,219 kilometers
Square kilometers of land
511,770 square kilometers
Square kilometers of water
2,230 square kilometers
Birth rate
13.73 / 1000 population
Death rate
7.1 / 1000 population
Irrigated land
49,860 sq km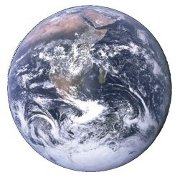 Information about Thailand is brought to you by
"List of countries of the world"
, your first stop in discovering all countries of the world.
Besides demographic information, geological information about Thailand, also the flag of Thailand and a map is displayed. View also countries of the world ordered by:
Privacy policy