Custom Search
Tokelau

Tokelau is a part of New Zealand that consists of three coral atolls or islands known as Atafu, Nukunonu and Fakaofo. These islands are located in the South Pacific between Hawaii and New Zealand. The islands are believed to have been settled around 1000 years ago and are now inhabited by about 1500 residents. Most of the food is shipped to these islands that sit a mere two meters above sea level.
5 Facts You Might Not Know
1
Since there are no harbors or landing strips on the Atafu, Nukunonu and Fakaofo islands, the government-run MV Tokelau offers a passenger trip to and from Apia every two weeks. The small ship provides food and one bathroom, but passengers must bring something to sleep on. In addition, a larger ship makes the trip once a month and some people choose to travel to the islands by private boat or private helicopter.
2
There is a hotel on the islands Luanaliki and Nukunonu, plus a resort on Nukunonu. On the other hand, there is only a guesthouse on Atafu. The islands are small, which allows traveling around them on foot, and visitors can travel between the islands on a water vessel such as an old-fashioned canoe.
3
The atolls of Tokelau are a tranquil place to visit with very few tourist attractions. The islands offer a serene and peaceful atmosphere with swimming and snorkeling in the coves and coral reefs. On certain holidays tourists may be treated to special entertainment including customary celebrations of singing and dancing.
4
While satellite TV and internet access has made its way to the Tokelau Islands, many residents still live in traditional single-room dwellings with separate cook houses. Their diet consists mainly of breadfruit, pork, fish, poultry, sweet potatoes, coconuts and taro root.
5
Each island contains one tribe where the people are of the Polynesian culture and share assets rendering to the needs and respect towards their elders. Work entails mostly fishing, farming and construction.
The
currency of Tokelau
is the New Zealand Dollar(NZD)
Tokelau belongs to the
Oceanian continent
More countries starting with T
Map of Tokelau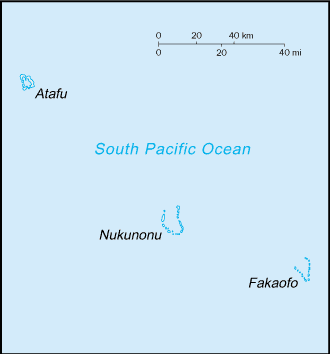 Population
1,449
Animals native to Tokelau / which animals live in Tokelau?
Click here for all
Animals in Tokelau
Coordinates (in Latitude & Longitude) of Tokelau
9 00 S, 172 00 W
Kilometers of coastline
101 kilometers
Square kilometers of land
10 square kilometers
Square kilometers of water
0 square kilometers
Birth rate
NA / 1000 population
Death rate
NA / 1000 population
Irrigated land
NA sq km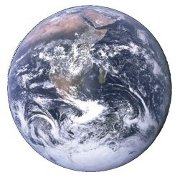 Information about Tokelau is brought to you by
"List of countries of the world"
, your first stop in discovering all countries of the world.
Besides demographic information, geological information about Tokelau, also the flag of Tokelau and a map is displayed. View also countries of the world ordered by:
Privacy policy