Custom Search
Timor-Leste

The nation of Timor-Leste is an island nation about 400 miles off the northwest coast of Australia. Despite its proximity to that continent, however, it is not similar at all. It has its own languages, climate, and history. These factors have shaped the nation in to a unique state that is very different than any of its neighbors. To get a better understanding of Timor-Leste, it is helpful to learn a few fun facts about it.
5 Facts You Might Not Know
1
To look at a map of Timor-Leste, it is easy to think that the people of Timor-Leste might have descended from the Indonesians, because of its proximity. This would be incorrect; they are descended from the aboriginal people of Australia.
2
The majority of the population is Roman Catholic.
3
Timor-Leste is the nation's newest name. Before that it was East Timor. What makes that peculiar is that the word 'Timor', a word of both Indonesian and Portuguese origins, means east. That means the country was called 'East-East.'
4
Since there are only a little over one million people living on less than 6,000 square miles it is easy to think they all speak the same language. This is not the case. There are 17 languages spoken there and 15 of them are indigenous. Of those, they can be broken down further into 35 dialects.
5
Since Timor-Leste does not make the news much, it might be assumed that it is a new country and it is. It has only been under that name for a short time. The history of people there, however, goes back over 5,000 years.
The capital of Timor-Leste
is Dili.
East Timor belongs to the
Oceanian continent
More countries starting with T
Airports in Timor-Leste
Lapangan Terbang Comoro
,
Baucau
, and
Oe-Cusse - Oe Cusse
Leaders of Timor-Leste
Map of Timor-Leste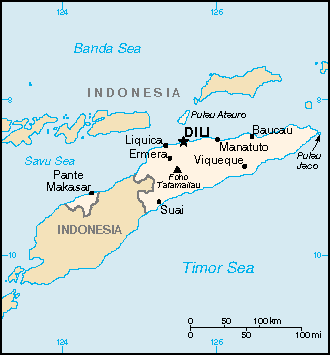 Population
1,084,971
Languages spoken in Timor-Leste
Animals native to Timor-Leste / which animals live in Timor-Leste?
Click here for all
Animals in Timor-Leste
Coordinates (in Latitude & Longitude) of Timor-Leste
8 50 S, 125 55 E
Kilometers of coastline
706 kilometers
Square kilometers of land
NA square kilometers
Square kilometers of water
NA square kilometers
Birth rate
26.77 / 1000 population
Death rate
6.19 / 1000 population
Irrigated land
1,065 sq km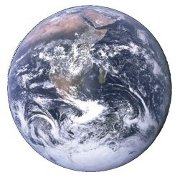 Information about Timor-Leste is brought to you by
"List of countries of the world"
, your first stop in discovering all countries of the world.
Besides demographic information, geological information about Timor-Leste, also the flag of Timor-Leste and a map is displayed. View also countries of the world ordered by:
Privacy policy