Custom Search
Tanzania

When looking for a new country or place to visit on an upcoming trip, people should consider the African nation of Tanzania.' Tanzania has a very rich history and culture and there are various facts about the country that some people may not be aware of.' Five facts about the country that some people may not be aware of'are below.' '
5 Facts You Might Not Know
1
' Tanzania has an excellent history of athletics.' The country has some of the most passionate soccer fans in the country as their team is frequently among the top African teams on the continent.' The country has also developed some of the world's most talented basketball players and Olympic athletes, which have competed in a variety of track and field events.' The country also competes frequently in regional cricket and rugby tournaments.
2
' Tanzania has excellent wildlife throughout the country.' The country is best known for the world-acclaimed Serengeti National Park, which is the home to a very diverse base of animals including lions, wildebeest, elephants, and zebras.' Tourists can take advantage of tours and safaris, which will provide them with the opportunity to view the wildlife in its natural habitat.'
3
' The country has a very diverse group of religious beliefs.' Recent studies have estimated that approximately 35% of the country follows Muslim beliefs, 35% of the population is Christian, and the remaining 30% follows a wide variety of other religions.' This provides the country with an excellent mix of diverse cultures.
4
' The weather in Tanzania is warm throughout the year.' Being located on the equator, Tanzania has fairly temperate weather during both the summer and winter months.' This makes visiting the country ideal throughout the year.
5
' Tanzania is home to Mount Kilimanjaro, which is the highest mountain top in the world.' This brings in many different mountain climbers each year, which try to climb to the peak.' The mountain also provides many different recreational opportunities, including hiking, camping, and rock climbing.'
The capital of Tanzania
is Dodoma.
Flag of Tanzania
Tanzania is an African country
More countries starting with T
Airports in Tanzania
Arusha
,
Bukoba
,
Dar Es Salaam Airport
,
Dodoma
,
Iringa
,
Kigoma
,
Kilwa Masoko
,
Kilimanjaro International Airport
,
Mbeya
,
Moshi
,
Mtwara
,
Musoma
,
Mwanza
,
Nachingwea
,
Songea
,
Shinyanga
,
Tabora Airport
,
Tanga
,
Zanzibar - Kisauni
,
Pemba - Karume Airport
, and
Lake Manyara
Leaders of Tanzania
Map of Tanzania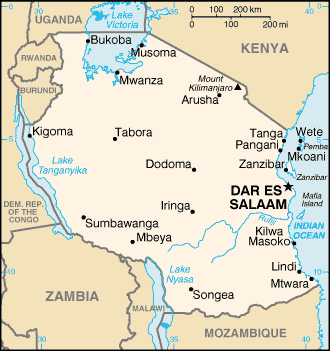 Population
39,384,223
Languages spoken in Tanzania
English
,
Swahili
Animals native to Tanzania / which animals live in Tanzania?
Click here for all
Animals in Tanzania
Airlines in Tanzania
Click here for all
Airlines in Tanzania
Coordinates (in Latitude & Longitude) of Tanzania
6 00 S, 35 00 E
Kilometers of coastline
1,424 kilometers
Square kilometers of land
886,037 square kilometers
Square kilometers of water
59,050 square kilometers
Birth rate
35.95 / 1000 population
Death rate
13.36 / 1000 population
Irrigated land
1,840 sq km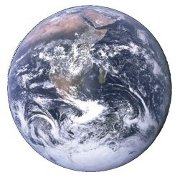 Information about Tanzania is brought to you by
"List of countries of the world"
, your first stop in discovering all countries of the world.
Besides demographic information, geological information about Tanzania, also the flag of Tanzania and a map is displayed. View also countries of the world ordered by:
Privacy policy