Custom Search
Ukraine

The former Soviet Republic of Ukraine has emerged as a powerful independent nation. The now autonomous country has been able to adopt its own ways and write its own history one day at a time. Throughout the years of wars, changes of rule and economic turmoil, the pride of the Ukrainian people has persisted. Here are 5 interesting facts about Ukraine:
5 Facts You Might Not Know
1
Ukraine is a country rich in natural resources. Approximately 5% of the world's mineral supply can be found here. An abundant supply of chromium, mercury, bauxite and phosphate can be found within this nation's borders.
2
The country has one of the highest rates of literacy in the world. Nearly every person in Ukraine aged 15 years and older has at least basic reading and writing skills.
3
A number of famous people were born in Ukraine. Famous actors include Jack Palance (born Volodymyr Palahniuk), Milla Jovovich and Mila Kunis. Ukrainian-born Vitali Klitschko is a world champion heavyweight boxer. Oksana Baiul, who won the women's figure skating event during the 1994 Olympic Winter Games, was also born here.
4
Kiev, the capital city of Ukraine, has the deepest subway station in the world. Arsenalna metro station is deep underground at a total depth of 105,5 meters.
5
The Ukrainian flag is comprised of two large stripes; the top half is a blue stripe, while the bottom half is a bright yellow stripe. The blue stripe is used to symbolize the sky, and the yellow stripe symbolizes the country's abundance of golden fields of wheat. The design for the flag was adopted in 1992 shortly after the collapse of the Soviet Union.
The capital of Ukraine
is Kiev. The
currency of Ukraine
is the Hryvnia(UAH)
Flag of Ukraine
Ukraine belongs to the
European continent
More countries starting with U
Airports in Ukraine
Boryspil
,
Donetsk
,
Dnipropetrovs'k
,
Zaporizhzhia - Mokraya
,
Krivyy Rih - Dnipropetrovs'k
,
Simferopol
,
Kharkiv
,
Cherkasy
,
Kyiv
,
Hostomel
,
Ivano-Frankivsk
,
L'viv
,
Chernovsty
,
Rivne
,
Uzhhorod
,
Mykolaiv
, and
Odesa
Leaders of Ukraine
Map of Ukraine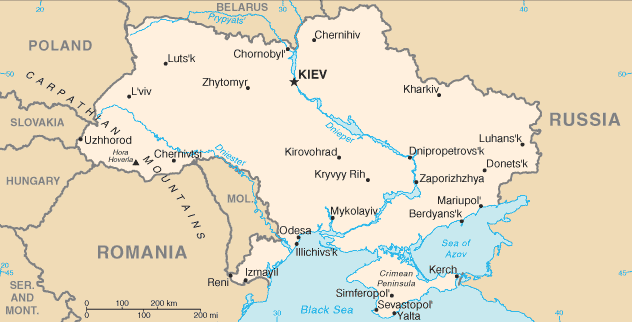 Population
46,299,862
Ukrainian
Animals native to Ukraine / which animals live in Ukraine?
Click here for all
Animals in Ukraine
Airlines in Ukraine
Click here for all
Airlines in Ukraine
Coordinates (in Latitude & Longitude) of Ukraine
49 00 N, 32 00 E
Kilometers of coastline
2,782 kilometers
Square kilometers of land
603,700 square kilometers
Square kilometers of water
0 square kilometers
Birth rate
9.45 / 1000 population
Death rate
16.07 / 1000 population
Irrigated land
22,080 sq km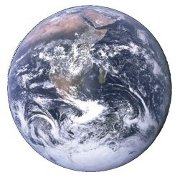 Information about Ukraine is brought to you by
"List of countries of the world"
, your first stop in discovering all countries of the world.
Besides demographic information, geological information about Ukraine, also the flag of Ukraine and a map is displayed. View also countries of the world ordered by:
Privacy policy