Custom Search
Vietnam

Most people from the United States probably remember Vietnam for the Vietnam war. The thing that they probably don't realize is that outside of that war; Vietnam has had a very rich history that goes centuries back. The Vietnam war was only a small portion of this country's rich history. Here are some interesting facts about Vietnam that you may not have known:
5 Facts You Might Not Know
1
Vietnam is one of the best watered countries in all of southeast asia. The country has 5 main rivers that flow through its borders. Those rivers are: The Mekong, Red Can, Srepok, Black, and Red rivers. Keep in mind that these are only the main rivers, and that there are many other rivers in Vietnam.
2
Another interesting fact about Vietnam is that it has the lowest unemployment rates of any 3rd world countries. That's right! Vietnam is currently considered a 3rd world country, but it is one of the better 3rd world countries to visit.
3
Vietnam is famous for its hospitality, and if you should ever travel to Vietnam you will find that it's easy to adapt to the local traditions of the area. The average person will have no problem learning about the customs. The people there are very nice, and will treat you like family, as well as the wildlife there is beautiful.
4
Vietnam is known for its stunning temples and palaces. If you ever take a trip to Vietnam you will be mind blown by all of the beautiful temples and palaces. Be sure to visit some of them, you will be seriously missing out on much of Vietnam if you don't check it out.
5
Long ago Vietnam used to be a part of the country known as 'China.' Vietnam's independance began in 939 A.D. and has been independant ever since. China has always been somewhat involved with the country of Vietnam. Even during the Vietnam war when it helped the side of Vietnam.
The capital of Vietnam
is Hanoi.
Vietnam belongs to the
Asian continent
More countries starting with V
Airports in Vietnam
Tân Sơn Nhất
,
Da Nang
,
Hanoi - Gialam
,
Nha Trang
,
Hue
,
Pleiku City
,
Vinh
,
Ha Noi
, and
Dien Bien Phu
Leaders of Vietnam
List of seas in Vietnam
South China Sea
Map of Vietnam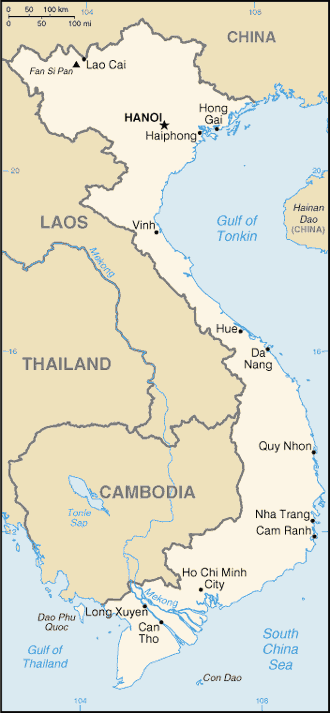 Population
85,262,356
Vietnamese
Animals native to Vietnam / which animals live in Vietnam?
Click here for all
Animals in Vietnam
Airlines in Vietnam
Click here for all
Airlines in Vietnam
Coordinates (in Latitude & Longitude) of Vietnam
16 00 N, 106 00 E
Kilometers of coastline
3,444 kilometers
Square kilometers of land
325,360 square kilometers
Square kilometers of water
4,200 square kilometers
Birth rate
16.63 / 1000 population
Death rate
6.19 / 1000 population
Irrigated land
30,000 sq km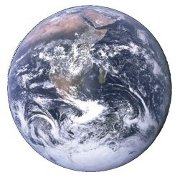 Information about Vietnam is brought to you by
"List of countries of the world"
, your first stop in discovering all countries of the world.
Besides demographic information, geological information about Vietnam, also the flag of Vietnam and a map is displayed. View also countries of the world ordered by:
Privacy policy