Custom Search
Holy See (Vatican City)

The Vatican City is found in Europe, at the center of Rome City. It stretches on a hill found in the western side of the Tiber River. Its area of coverage is about 0,17 sq miles and 17'19m above the sea level. It is the world's smallest city state and famous destination for tourists.
5 Facts You Might Not Know
1
The most attractive churches and museums in the world are found in the Vatican City. Being the famous historical city, it serves as the Catholic Church's governmental capital headed by Pope who is also the Rome's Bishop. Cybele, the Phrygian goddess is also worshiped in this location.
2
The domestic chapel for Pope referred to as the Sistine is located in the city of Rome. This chapel is well known for Michelangelo art decoration; its architecture. Pan tile tiles forms the building's roofing and its diagram is composed of a group of tapestries and the decoration of pictorial fresco. Wonderful designs that have got very attractive colorings are the decorations found in its interior. It was built by Pope Sixtus IV between the years 1473 and 1484 with the first mass inside the chapel being conducted on 9th August 1483.
3
The most historical and artistic palace in the world is the Vatican Palace, found in the City of Rome . It is also referred to as the Papal Palace or Apostolic Palace. It is located to the right side of St Peter's Square and is known for the unmatched architects in the whole of Rome. Palazzo Laterano used to reside here with Nicholas III being the first Pope to reside in the palace.
4
The largest Basilica in the world, St Peter's Basilica, is situated in Rome. It lies on the remains of St. Peter's tomb and was built in the year 1506.Lying before the Basilica is an open space referred to as St. Peter's Square.
5
The greatest, largest sculptures and art museums all over the world are the Vatican Museums. They have got wonderful artifacts and arts belonging to the Roman Catholic Church.
The capital of Holy See (Vatican City)
is Vatican City.
Vatican belongs to the
European continent
More countries starting with H
Map of Holy See (Vatican City)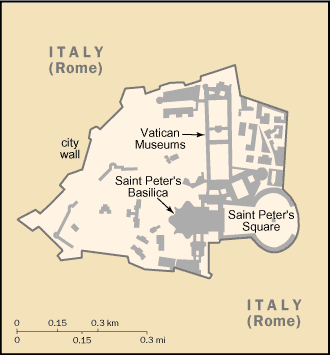 Population
821
Languages spoken in Holy See (Vatican City)
Animals native to Holy See (Vatican City) / which animals live in Holy See (Vatican City)?
Click here for all
Animals in Holy See (Vatican City)
Coordinates (in Latitude & Longitude) of Holy See (Vatican City)
41 54 N, 12 27 E
Kilometers of coastline
0 kilometers
Square kilometers of land
0.44 square kilometers
Square kilometers of water
0 square kilometers
Birth rate
/ 1000 population
Death rate
/ 1000 population
Irrigated land
0 sq km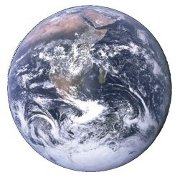 Information about Holy See (Vatican City) is brought to you by
"List of countries of the world"
, your first stop in discovering all countries of the world.
Besides demographic information, geological information about Holy See (Vatican City), also the flag of Holy See (Vatican City) and a map is displayed. View also countries of the world ordered by:
Privacy policy