Custom Search
Swaziland

Swaziland is a small nation, which is less than 200 kilometers from north to south and 130 kilometers from east to west. It is surrounded by South Africa to it's north, south, and west, and Mozambique to the east. Swati is the official language of the nation, with English being spoken rather frequently as well. There are multiple rivers in Swaziland, along with mountains, savannas, and rainforests. And these are only some of the interesting facts about this intereseting nation.
5 Facts You Might Not Know
1
Swaziland is experiencing an HIV epidemic. It has the highest infection rate in the world, with around 26,1% of all adults infected with HIV. Over 50% of the populations in their 20s in Swaziland currently suffer from the virus, which leaves very little hope for the future generations of the small nation.
2
The majority of the population of Swaziland live on less than $1,25 each day. That is American dollars, which is a feat that very few Americans could do.
3
The nation was named in honor of King Mswati II, who was king during the nineteenth century. Currently, in 2011, King Mswati III is the king of Swaziland.
4
Swaziland's main annual event is the Reed Dance. The ceremony lasts a total of eight days and is just for girls. They cut reeds, which they give to the Queen mother, before dancing. The point of the celebration is to keep the girls chaste, while honoring the Queen mother and working as a unit.
5
Sadly, citizens of Swaziland only have a life expectancy of 31,88 years. This is the lowest in the world. The world's average life expectancy is 69,4 years, so Swaziland residents cannot even expect to live half as long as the rest of the world.
The capital of Swaziland
is Mbabane. The
currency of Swaziland
is the Lilangeni(SZL)
Flag of Swaziland
Swaziland is an African country
More countries starting with S
Airports in Swaziland
Manzini - Matsapa Airport



Leaders of Swaziland
Map of Swaziland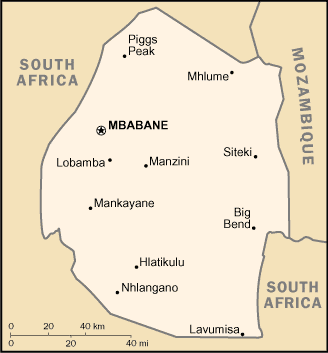 Population
1,133,066
Languages spoken in Swaziland
English
,
Swazi
Animals native to Swaziland / which animals live in Swaziland?
Click here for all
Animals in Swaziland
Coordinates (in Latitude & Longitude) of Swaziland
26 30 S, 31 30 E
Kilometers of coastline
0 kilometers
Square kilometers of land
17,203 square kilometers
Square kilometers of water
160 square kilometers
Birth rate
26.98 / 1000 population
Death rate
30.35 / 1000 population
Irrigated land
500 sq km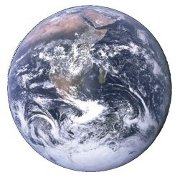 Information about Swaziland is brought to you by
"List of countries of the world"
, your first stop in discovering all countries of the world.
Besides demographic information, geological information about Swaziland, also the flag of Swaziland and a map is displayed. View also countries of the world ordered by:
Privacy policy