Custom Search
Zimbabwe

Nestled near the southern tip of Africa, Zimbabwe is home to more than 12 million people. It has been an independent nation since 1980 and is officially known as the Republic of Zimbabwe. It is primarily a savanna, in a tropical climate. The world's largest curtain of falling water, Victoria Falls, is located here! Following are some of facts about this African country, some of which you may not have known:
5 Facts You Might Not Know
1
Zimbabwe's original name was Rhodesia, and at some points in time was named some variation thereof. The other variations are Southern Rhodesia and Zimbabwe Rhodesia.
2
English is the official language of Zimbabwe but less than 2% of the native population consider it their first language. Rather, Shona and Ndebele are the primary languages of most natives here. The word Zimbabwe is believed to translate to large house of stone in one Shona dialect.
3
Zimbabwe's life expectancy is one of the lowest on earth, greatly affected by the country's HIV/AIDS pandemic. Adults here can only expect to reach their mid-40s, on average. The infant mortality rate hovers around a heartbreakingly high 29,5%.
4
Some popular sports in this African country include cricket, rugby union and polo. However, its most popular sport by far is football. When Zimbabwe has headed to the Olympics and other large-scale competitions, it has done well in swimming, field hockey, golf and tennis.
5
Everyday meals usually consist of a starch, such as potatoes or pasta, and a vegetable, such as collard green or spinach. For special occasions, Zimbabweans may barbecue a cow or goat for the celebration. Other meats enjoyed by its people are local sausages and jerky.
The capital of Zimbabwe
is Harare. The
currency of Zimbabwe
is the Zimbabwe Dollar(ZWL)
Flag of Zimbabwe
Zimbabwe is an African country
More countries starting with Z
Airports in Zimbabwe
Bulawayo Airport
,
Harare International Airport
,
Charles Prince Airport
,
Chipinge
,
Buffalo Range
,
Victoria Falls
,
Kariba
,
Mutoko
,
Masvingo
,
Gweru
, and
Hwange National Park
Leaders of Zimbabwe
Map of Zimbabwe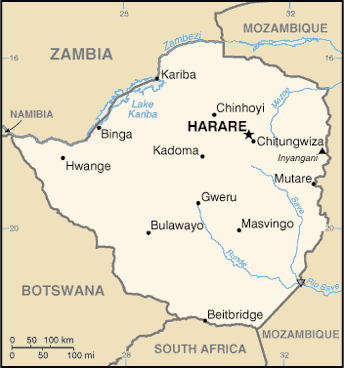 Population
12,311,143
Languages spoken in Zimbabwe
English
Animals native to Zimbabwe / which animals live in Zimbabwe?
Click here for all
Animals in Zimbabwe
Airlines in Zimbabwe
Click here for all
Airlines in Zimbabwe
Coordinates (in Latitude & Longitude) of Zimbabwe
20 00 S, 30 00 E
Kilometers of coastline
0 kilometers
Square kilometers of land
386,670 square kilometers
Square kilometers of water
3,910 square kilometers
Birth rate
27.72 / 1000 population
Death rate
21.76 / 1000 population
Irrigated land
1,740 sq km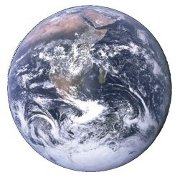 Information about Zimbabwe is brought to you by
"List of countries of the world"
, your first stop in discovering all countries of the world.
Besides demographic information, geological information about Zimbabwe, also the flag of Zimbabwe and a map is displayed. View also countries of the world ordered by:
Privacy policy