Custom Search
Austria

Austria, officially known as the Republic of Austria, is a country in Central Europe. The terrain is mountainous due to the high percentage of the country located in the Alps. The primary language spoken is Austria is German, with regional dialects common. The capital of Austria is its largest city, Vienna. Some little known facts about Austria are as follows:
5 Facts You Might Not Know
1
The capital of Austria, Vienna, is home to The Spanish Riding School, oddly enough. The school was founded over 400 years ago, and continues to be world renowned as the home of High School Classical Dressage and horsemanship. Only Lipizzaner Stallions, whose origin is Spanish, are ridden at the school. The school itself was commissioned in 1729 to be built at the Hofburg Palace, and is a model of baroque architecture
2
Austria has been the birthplace of many famous musicians. Vienna in particular is well known for its cultural influence on music in the 18th and 19th century. Joseph Haydn, Johann Strauss Jr and Sr, and Franz Schubert were all Austrian. The renowned composers Wolfgang Amadeus Mozart and Ludwig van Beethoven spent much of their adult life in Austria.
3
Austrian cuisine is famous for its strudels, particularly Apfelstrudel, or Apple Strudel. Other notable foods from Austria include the popular candy Pez, schnitzels, and fruit schnapps.
4
The Austrian city of Innsbruck will be the home of the first Winter Youth Olympics, in 2012. The city, located ideally between high mountains, has twice hosted the Winter Olympics, once in 1964 and again in 1974. The 1974 Olympics were the last hosted in the German-speaking Alps.
5
Austria has a self-declared status of neutrality. This means that they are ideally placed to participate in UN-led peacekeeping and humanitarian missions. The Austrian Forces Disaster Relief Unit is renowned for their search and rescue work with civilian dog handlers.
The capital of Austria
is Vienna. The
currency of Austria
is the Euro(EUR)
Flag of Austria
Austria belongs to the
European continent
More countries starting with A
Airports in Austria
Flughafen Wien-Schwechat
,
Aspern
,
Klagenfurt
,
Niederosterreich - Wiener Neustadt-Ost Flugplatz
,
Wels
,
Graz-Thalerhof-Flughafen
,
Innsbruck-Flughafen
,
Linz - Hoersching-Flughafen
,
Salzburg-Flughafen
, and
Zeltweg
Leaders of Austria
Map of Austria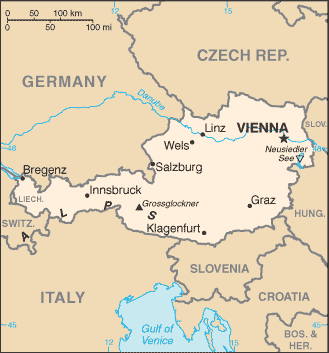 Population
8,199,783
Croatian
,
Czech
,
German
,
Hungarian
,
Slovak
,
Slovenian
,
Romani
Car brands from Austria
Austro-Daimler
,
Denzel
,
Gräf und Stift
,
KTM
,
Laurin and Klement
,
Ledl
, and
Steyr
Animals native to Austria / which animals live in Austria?
Click here for all
Animals in Austria
Airlines in Austria
Click here for all
Airlines in Austria
Coordinates (in Latitude & Longitude) of Austria
47 20 N, 13 20 E
Related micronations
Kugelmugel
Kilometers of coastline
0 kilometers
Square kilometers of land
82,444 square kilometers
Square kilometers of water
1,426 square kilometers
Birth rate
8.69 / 1000 population
Death rate
9.84 / 1000 population
Irrigated land
40 sq km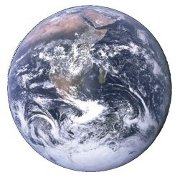 Information about Austria is brought to you by
"List of countries of the world"
, your first stop in discovering all countries of the world.
Besides demographic information, geological information about Austria, also the flag of Austria and a map is displayed. View also countries of the world ordered by:
Privacy policy