Custom Search
Macau

Macau is an interesting place and stands as one of two special administrative regions of China, the other being Hong Kong. This region, which is well known for being a tourist hotspot, was once a Portuguese colony in the 16th century and was given up in 1999. Additionally the law states that Macau is able to operate with a large degree of autonomy until 50 years after the transfer which has crated a unique political situation. Here are five things you might not know about Macau.
5 Facts You Might Not Know
1
Macau's economy is heavily dependent on the gambling industry. This has lead to it becoming an important tourist destination in the region and the nickname the Monte Carlo of the Orient. In fact, Macau even produces more gambling revenue than Las Vegas itself and 50 percent of its economy comes from gambling.
2
Due to its high degree of autonomy Macau operates under a unique government and political system. This system is known as the one country, two systems policy and has a number of notable features. While China takes care of Macau's defense and foreign affairs Macau is responsible for its own monetary system, police force, legal systems and more.
3
Another amazing thing about Macau is the fact that it has the second highest life expectancy in the word. This was reported in the World Fact Book and the life expectancy of men is 81,39 while the life expectancy of females is 87,47.
4
The Macau geography consists of 4 main components; the Macau Peninsula, the two islands Taipa and Coloane and Cotai, the area that connects the two islands. This unique geography contains beautiful scenery and contributes to the area's popularity as a tourist destination.
5
The two official languages of Macau are Chinese (the Cantonese dialect) and Portuguese. Many people also speak English and the Chinese Mandarin dialect as well.
The capital of Macau
is Macao. The
currency of Macao
is the Pataca(MOP)
Macao belongs to the
Asian continent
More countries starting with M
Airports in Macau
Macau International Airport
, and
Aomen Guojijichang
Map of Macau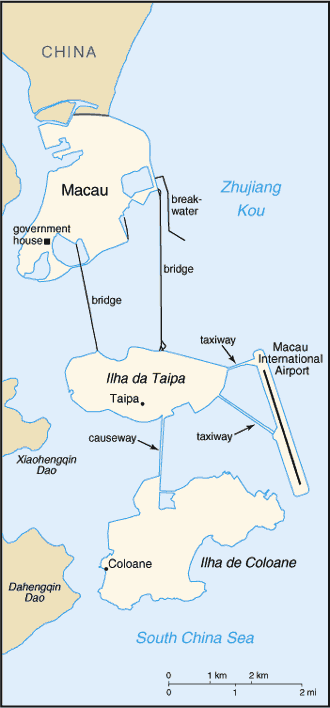 Population
456,989
Animals native to Macau / which animals live in Macau?
Click here for all
Animals in Macau
Airlines in Macau
Click here for all
Airlines in Macau
Coordinates (in Latitude & Longitude) of Macau
22 10 N, 113 33 E
Kilometers of coastline
41 kilometers
Square kilometers of land
28.2 square kilometers
Square kilometers of water
0 square kilometers
Birth rate
8.57 / 1000 population
Death rate
4.59 / 1000 population
Irrigated land
NA sq km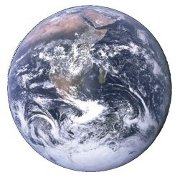 Information about Macau is brought to you by
"List of countries of the world"
, your first stop in discovering all countries of the world.
Besides demographic information, geological information about Macau, also the flag of Macau and a map is displayed. View also countries of the world ordered by:
Privacy policy