Custom Search
Malawi
Malawi is tucked in southeast Africa. It is a land of natural beauty, an exotic getaway from the world. It is a unique blend of African culture, incredible landscape, and amazing wildlife. Malawi is sure to attract many visitors with its best kept secrets.
5 Facts You Might Not Know
1
The land of Malawi is diverse, ranging from mountainous peaks to lowlands that are just above sea level. Contained within its boundaries is a blend of wonderful natural features from the Rift Valley to plateaus, forests, and plains. Visitors will have no end of outdoor activities they can take part in from hiking to safaris.
2
With nine national parks and wildlife reserves, there is no end to the enjoyment of the flora and fauna of the region. The oldest park of the nation, Liwonde National Park, is the place to go in order to see the well-known game of the area. Black rhinos, hippos, hyenas, several types of wild cats of the smaller variety, leopards, and the occasional lion can be seen when visiting the various parks and reserves. There are many attractive lodgings that have been built in the vicinity of the parks in order to accommodate visitors and entice them to extend their stay.
3
Lake Malawi is a great treasure of the area, considered a discovery of the famed Dr. David Livingstone often referred to over the years. While it is vital to the local economy for the fishing industry, it provides great pleasure in the form of swimming, boating, and snorkeling to name only a few activities people enjoy in its deep waters as well as sandy beaches.
4
Malawi is a land of various tribes, each with a distinct identiy all its own. When tourists stay in a particular area, they can request a visit to one of the native villages to interact with the people and learn about thier culture. Some well-known pieces of art are in Dedza.
5
Malawi is a bird watcher's paradise. Enthusiasts can admire a wide range of birds from tiny locust finches to the large Marabou stork at the other extreme in size.
The capital of Malawi
is Lilongwe. The
currency of Malawi
is the Kwacha(MWK)
Flag of Malawi
Malawi is an African country
More countries starting with M
Airports in Malawi
Karonga
,
Lilongwe International
,
Chileka International Airport
,
Lilongwe International Airport
,
Monkey Bay
,
Salima
, and
Mzuzu
Leaders of Malawi
Map of Malawi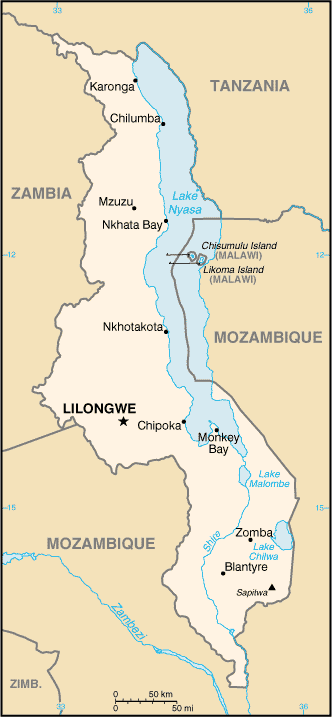 Population
13,603,181
Chichewa
,
English
Animals native to Malawi / which animals live in Malawi?
Click here for all
Animals in Malawi
Airlines in Malawi
Click here for all
Airlines in Malawi
Coordinates (in Latitude & Longitude) of Malawi
13 30 S, 34 00 E
Kilometers of coastline
0 kilometers
Square kilometers of land
94,080 square kilometers
Square kilometers of water
24,400 square kilometers
Birth rate
42.09 / 1000 population
Death rate
18.25 / 1000 population
Irrigated land
560 sq km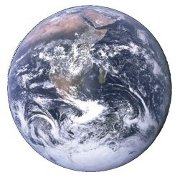 Information about Malawi is brought to you by
"List of countries of the world"
, your first stop in discovering all countries of the world.
Besides demographic information, geological information about Malawi, also the flag of Malawi and a map is displayed. View also countries of the world ordered by:
Privacy policy