Custom Search
Malaysia

Malaysia is a most unusual country, separated into two sections by the Natuna Sea. The capital is Kuala Lumpur which is not as modern as Singapore and not cosmopolitan like Jakarta. However, Kuala Lumpur has its own unique character. Except for item one on this list, if you have seen Singapore skip Kuala Lumpur. See the real Malaysia by visiting the items on my list of things Malaysian. Most possibly these are places you have never heard about before.
5 Facts You Might Not Know
1
Kuala Lumpur is an F1 race stop with an ultra modern race facility and very modern airport to handle traffic when the F1 race comes to town.
2
Sipidan Island, Borneo is an island with nothing to say for itself except the best snorkelling in the world. For scuba divers an unmatched wall dive awaits you, 3000 feet straight down.
3
The headhunters of Borneo live in Sarawak. For hundreds of years, people rarely visited for a good reason. Those that did often never returned. Home of the wild men of Borneo, these cannibalistic tribes live off the jungle, eating only what nature and hunting provides, plus the occasional visiting European. The Malaysian National Tourist Association has tours to this area, including visits to ancient caves where death rituals take place. Tourists really have no need to worry as cannibalism is now discouraged.
4
Land of Lakawi is northwest from Malaysia in the Andaman Sea. Of ninety-nine islands, only three are inhabited. On one of the three is The Datai, the most beautiful remote resort in the world. At The Datai, you can see how Malaysians lived hundreds of years ago, but in total luxury. Most unusual is the challenging golf course with eighteen links surrounded by virgin tropical rainforest.
5
Pangkor Laut Resort was the retreat of Sultans, even until just a few years ago. It is now a magnificent and luxurious resort with visitors coming to see the virgin untouched forests and spot as many of the 100 varieties of beautiful jungle birds that live on the island and the native rainforest populated with unusual crab eating monkeys.
The capital of Malaysia
is Kuala Lumpur. The
currency of Malaysia
is the Malaysian Ringgit(MYR)
Flag of Malaysia
Malaysia belongs to the
Asian continent
More countries starting with M
Airports in Malaysia
Kuching Airport
,
Melaka Aerodrome
,
Jesselton
,
Bintulu
,
Miri
,
Sibu
,
Labuan
,
Sandakan
,
Kudat
,
Tawau
,
Sitiawan
,
Kota Bharu
,
Kuantan
,
Sepang-KL International Airport
,
Langkawi
,
Penang - Bayan Lepas
,
Subang-Sultan Abdul Aziz Shah Airport
,
Johore Bharu - Senai
,
Tioman
,
Mulu
, and
Sultan Abdul Halim
Leaders of Malaysia
List of oil fields in Malaysia
(5)
Map of Malaysia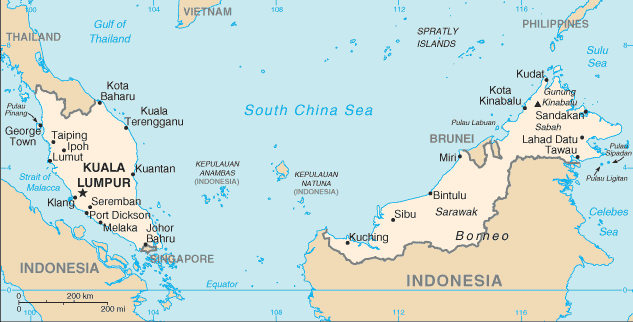 Population
24,821,286
Languages spoken in Malaysia
Malay
Animals native to Malaysia / which animals live in Malaysia?
Click here for all
Animals in Malaysia
Airlines in Malaysia
Click here for all
Airlines in Malaysia
Coordinates (in Latitude & Longitude) of Malaysia
2 30 N, 112 30 E
Kilometers of coastline
4,675 kilometers
Square kilometers of land
328,550 square kilometers
Square kilometers of water
1,200 square kilometers
Birth rate
22.65 / 1000 population
Death rate
5.05 / 1000 population
Irrigated land
3,650 sq km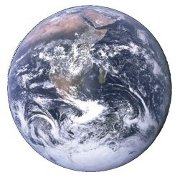 Information about Malaysia is brought to you by
"List of countries of the world"
, your first stop in discovering all countries of the world.
Besides demographic information, geological information about Malaysia, also the flag of Malaysia and a map is displayed. View also countries of the world ordered by:
Privacy policy