Custom Search
Mozambique

The beautiful country of Mozambique, officially called The Republic Of Mozambique is located on the southeastern border of the African continent. Recent economic growth has caught the attention of many international analyst and media outlets. Mozambique is a country with a very rich and diverse history. The nation offers many famous natural wonders and booming businesses. These are just two of many reasons to visit Mozambique. Below we've listed a few interesting facts about this great African nation.
5 Facts You Might Not Know
1
The capital of Mozambique is Maputo. This city was original named Louren'o Marques and was changed to Maputo in 1976 once the country gained it's independence from Portugal. The strong influence of Latin culture is very prevalent In Maputo. Many travelers describe the capital as being lively and vibrant, with an atmosphere similarly to Rio or Cape Town.
2
With A large amount of natural resources Mozambique's current economy is considered to be one of the best in Africa. Rapidly growing supplies of aluminum, agricultural goods and petroleum production, are speeding up GDP growth each year.
3
The country of Mozambique is home to the many religions Including Islam and tradition indigenous African faiths, but the predominant religion of the nation is Christianity. The Baha faith has recently grown and its nation membership proves that it's rapidly becoming a popular faith in the nation.
4
Mozambique is known to have some of the very best beaches on the east coast of Africa. Quirimbas Archipelago and Bazaruto Archipelago are two of the very best locations Mozambique has to offer visitors. Both of these locations are world famous for there white sandy shores and beautiful breezy settings. Many international travel enthusiasts enjoy indulging in the luxury accommodations at both of these beaches.
5
The country of Mozambique is the 35th largest nation in the world and one of the largest in Africa. The land mass and size of the population is similarly to that of Turkey and Iran.
The capital of Mozambique
is Maputo. The
currency of Mozambique
is the Metical(MZN)
Flag of Mozambique
Mozambique is an African country
More countries starting with M
Airports in Mozambique
Quelimane
,
Inhambane
,
Mapulanguene
,
Aeroporto Internacional de Mavalane
,
Beira
,
Cuamba
,
Chimoio
,
Lichinga
,
Lumbo
,
Mocimboa Da Praia
,
Nampula
,
Pemba
,
Vilanculos
, and
Tete - Chingozi
Leaders of Mozambique
Map of Mozambique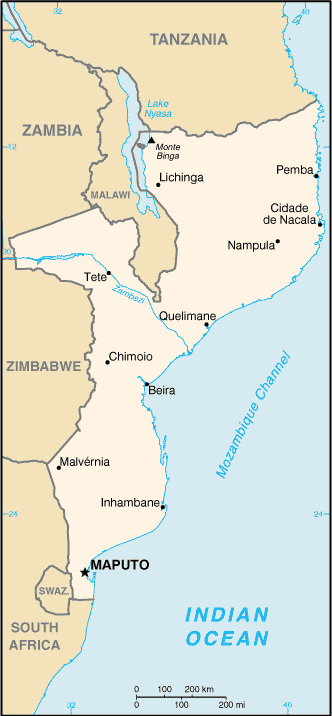 Population
20,905,585
Languages spoken in Mozambique
Portuguese
Animals native to Mozambique / which animals live in Mozambique?
Click here for all
Animals in Mozambique
Airlines in Mozambique
Click here for all
Airlines in Mozambique
Coordinates (in Latitude & Longitude) of Mozambique
18 15 S, 35 00 E
Kilometers of coastline
2,470 kilometers
Square kilometers of land
784,090 square kilometers
Square kilometers of water
17,500 square kilometers
Birth rate
38.54 / 1000 population
Death rate
20.51 / 1000 population
Irrigated land
1,180 sq km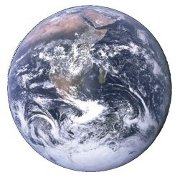 Information about Mozambique is brought to you by
"List of countries of the world"
, your first stop in discovering all countries of the world.
Besides demographic information, geological information about Mozambique, also the flag of Mozambique and a map is displayed. View also countries of the world ordered by:
Privacy policy