Custom Search
Nigeria

Viewed by most as a country characterized by poverty and political warfare, Nigeria still has a lot of interesting things that can be enjoyed by people who make the effort of taking a closer look at the country. The culture of Nigeria and the community itself is quite exciting as the country and its people date back at least 9000 BCE. If you are planning to travel to Nigeria soon, you should at least know the basic facts about Nigeria. Here are 5 things you might not know yet about the Republic of Nigeria.
5 Facts You Might Not Know
1
Nigeria is officially known as the Federal Republic of Nigeria and is a country composed of 36 states. The capital city of Nigeria is Abuja. Nigeria is located in western Africa and shares borderlines with Benin on its western side, Chad and Cameroon in the east, and Niger in the northern region. Nigeria's ethnic population is strongly influenced by a mix of three groups, namely the Igbo, Yoruba and the Hausa.
2
Nigeria has the biggest population of any country in the continent of Africa. Exactly 1 out of 2 West Africans, 1 out of 4 Africans, and 1 out of every 5 persons originating from Africa is Nigerian. In terms of religion, Nigerians are roughly divided in half between Christians and Muslims with very small numbers of people who practice conventional religion.
3
The term Nigeria was derived from the Niger River that runs deep into the country. The name was given by Flora Shaw, who was the future wife of Baron Lugard, a colonial administrator of Great Britain. The name was coined during the late 19th century.
4
Nigeria is the most populous country within Africa and the seventh to rank in the world. Nigeria is also the most populous country around the globe wherein the majority of the population is black people. The country is also listed as one of the Next Eleven economies and is a component of the Commonwealth of Nations.
5
In terms of customs and responsibilities, travelers to Nigeria should expect at least one comprehensive customs check when entering and exiting Nigeria borders. Oftentimes, individual tourists are more harassed as compared with couple or group travelers. This is due to the fact that individual tourists may be foreign journalists, which to the eye of Nigerian officials are the ultimate suspect category to watch out for.
The capital of Nigeria
is Abuja. The
currency of Nigeria
is the Naira(NGN)
Flag of Nigeria
Nigeria is an African country
More countries starting with N
Airports in Nigeria
Sokoto
,
Port Harcourt
,
Makurdi Airport
,
Maiduguri Airport
,
Lagos Airport
,
Kano
,
Kaduna
,
Jos
,
Ibadan
,
Gusau
,
Enugu Airport
,
Calabar
,
Benin City
,
Bida
,
Ilorin
,
Oshogbo
,
Yola
, and
Zaria
Leaders of Nigeria
List of oil fields in Nigeria
(6)
Map of Nigeria
Population
135,031,164
English
,
Hausa
,
Yoruba
,
Igbo
Animals native to Nigeria / which animals live in Nigeria?
Click here for all
Animals in Nigeria
Airlines in Nigeria
Click here for all
Airlines in Nigeria
Coordinates (in Latitude & Longitude) of Nigeria
10 00 N, 8 00 E
Kilometers of coastline
853 kilometers
Square kilometers of land
910,768 square kilometers
Square kilometers of water
13,000 square kilometers
Birth rate
40.2 / 1000 population
Death rate
16.68 / 1000 population
Irrigated land
2,820 sq km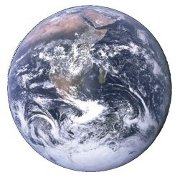 Information about Nigeria is brought to you by
"List of countries of the world"
, your first stop in discovering all countries of the world.
Besides demographic information, geological information about Nigeria, also the flag of Nigeria and a map is displayed. View also countries of the world ordered by:
Privacy policy