Custom Search
Panama

Panama is an astounding country. It has a mix of ancient and urban feel that makes it impossible to get bored while in panama. Panama has a rich history and impeccable culture that you can feel as soon as you land in panama. Perfect weather especially during spring and summer and advanced infrastructure that makes it easy to access tourism sites within panama
5 Facts You Might Not Know
1
You can't miss the canal tour while in panama. Take a cruise through the canal that links the Atlantic and pacific oceans and enjoy the smooth waves that sooth you all the way. What's more the tour links you from one ocean to the other through a series of attractive and breathtaking manes.
2
Aqua adventures are one of the exciting activities that gather people from all over the world to panama just to the feel of the waters. Those who enjoy snorkeling and scuba diving have the best chance to dive in. the high waves ideal for surfing not forgetting tackling the white waters through white water rafting, simply amazing.
3
Ethnic tourism is a must for anyone visiting panama. Here you get the privilege of going touring the archeological sites that take you way back in history. Don't forget the rich cultural heritage evident through the indigenous people like the Guyamis who are famous for their colorful textile and miniature sculptures.
4
Panama comes to life at night with casual cabana bars that serve great drinks. Super clubs well equipped with amazing dance floors, great drinks and Cool DJs that play the best mix of music making it a party to remember as long as you live.
5
Panama City's metropolitan park is one of the tours that bring you closer to nature. It has the most amazing rain forest within the limits of the city. You can enjoy hiking the trails of the forest as you take a moment to reflect on the intriguing flora and fauna. Why not visit the Camino de cruces national park that will make you forget that you are in the city.
The capital of Panama
is Panama City. The
currency of Panama
is the Balboa(PAB) and the
US Dollar
(USD).
Flag of Panama
Panama belongs to the
North American continent
More countries starting with P
Airports in Panama
Aeropuerto de Tocumen
,
Aeropuerto Marcos A. Gelabert
,
Aeropuerto Enrique Malek
,
Boca del Toro International
,
Bocas Del Toro International
,
Changuinola - Captain Manuel Nino
,
David
, and
Santiago
Leaders of Panama
Map of Panama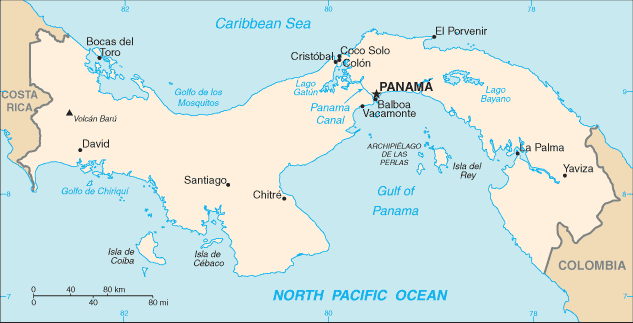 Population
3,242,173
Spanish
Animals native to Panama / which animals live in Panama?
Click here for all
Animals in Panama
Airlines in Panama
Click here for all
Airlines in Panama
Coordinates (in Latitude & Longitude) of Panama
9 00 N, 80 00 W
Kilometers of coastline
2,490 kilometers
Square kilometers of land
75,990 square kilometers
Square kilometers of water
2,210 square kilometers
Birth rate
21.45 / 1000 population
Death rate
5.44 / 1000 population
Irrigated land
430 sq km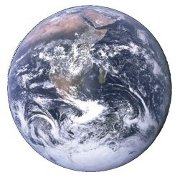 Information about Panama is brought to you by
"List of countries of the world"
, your first stop in discovering all countries of the world.
Besides demographic information, geological information about Panama, also the flag of Panama and a map is displayed. View also countries of the world ordered by:
Privacy policy