Custom Search
Slovenia

As of June in 1991, the country of Slovenia'which borders the Mediterranean Sea and the Alps'declared itself as an independent country, free from Yugoslavia. Slovenia houses Triglav National Park, Predalpsko Hribovje or the Prealpine Alps and Lake Bled. Although Slovenia neighbors many countries known their tourism, such as Italy, this particular country may surprise you with some of its interesting sites and fascinating history.
5 Facts You Might Not Know
1
Slovenia is known for its vineyards. In fact, the country is home to 216 sq. km of them, which produce various vintages renowned to the region. A vine by the name of Old Vine is in Maribor, and it's been thriving for more than 400 years, making it the oldest vine in the world.
2
Food festivals are a popular activity in the country. However, what's interesting about these festivities is that they celebrate some nontraditional food items, such as cabbage and salt. There's even a day to celebrate the food famous for roasting on an open fire'chestnuts.
3
Skocjan Caves are a system of caverns located in Slovenia. This cave system is infamous for consisting of limestone. What's even more shocking is that they're a UNESCO World Heritage Site.
4
Since Slovenia has so many mountains and caverns, it has 7,000 km of mountain trails. This includes its 165 mountain shelters and huts.
5
Besides all the mountainous terrains of the country, there are also a vast amount of forest. The forested areas comprise approximately half of the country, which is almost 10,000 sq. km. Triglav National Park is a huge wooded region with a long history, making it the oldest national park in Europe.
The capital of Slovenia
is Ljubljana. The
currency of Slovenia
is the Euro(EUR)
Flag of Slovenia
Slovenia belongs to the
European continent
More countries starting with S
Airports in Slovenia
Ljubljana
,
Cerklje
,
Maribor - Slivnica
,
Murska Sobota
, and
Portoroz
Leaders of Slovenia
Map of Slovenia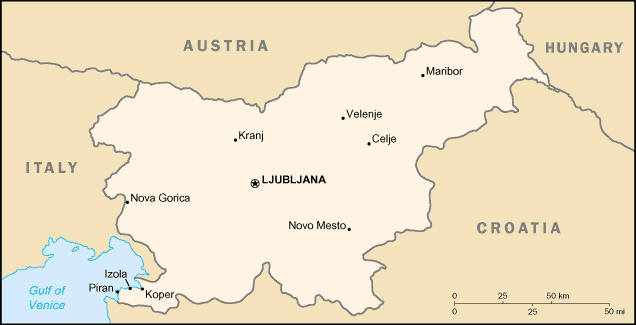 Population
2,009,245
Languages spoken in Slovenia
Hungarian
,
Italian
,
Slovenian
Animals native to Slovenia / which animals live in Slovenia?
Click here for all
Animals in Slovenia
Airlines in Slovenia
Click here for all
Airlines in Slovenia
Coordinates (in Latitude & Longitude) of Slovenia
46 07 N, 14 49 E
Kilometers of coastline
46.6 kilometers
Square kilometers of land
20,151 square kilometers
Square kilometers of water
122 square kilometers
Birth rate
9 / 1000 population
Death rate
10.41 / 1000 population
Irrigated land
30 sq km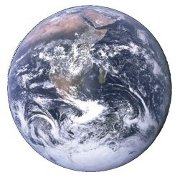 Information about Slovenia is brought to you by
"List of countries of the world"
, your first stop in discovering all countries of the world.
Besides demographic information, geological information about Slovenia, also the flag of Slovenia and a map is displayed. View also countries of the world ordered by:
Privacy policy