Custom Search
Somalia

5 Facts You Might Not Know
1
Somalia is a country located in the eastern Africa region. It has a coastline along the Indian Ocean as well as the Red Sea. It borders Kenya to the south west, Ethiopia to the North West, and the independent nation of Somaliland to the north and is just a few kilometers across the Red Sea into Yemen in the Middle East.
2
One of the best tourist attractions in Somalia is its amazing sandy beaches and scenic seaside resorts. The country has the largest coastline in Africa. There are lots of little towns dotting the coastline, including Ras Kiamboni, and most have really nice, white sandy beaches and lots of nice warm weather.
3
There are several national parks in the country and visitors can get to visit these parks and watch African wildlife roaming wild and free. African wildlife roaming the vast savanna lands of the continent is one of the most amazing spectacles of the world. These animals include baboons, lions, warthogs, and wildebeest, antelope of various kind and zebra and ostrich.
4
Visitors and tourists to Somalia are advised to stay at hotels in the capital city or Mogadishu where there is ample security and the government security apparatus is in full control. Here, there are hotels, restaurants, clubs pubs, the international airport as well as some public transport, taxis and other amenities.
5
Somalia is a country that is facing a lot of internal strife after a civil war. The country has a weak central government that is fighting Islamist rebels who have wreaked havoc in much of the country. The government is slowly regaining control of the entire country but some regions are still unsafe. Travel to these parts is not advisable. Many western governments advice their citizens against any travel to this country.
The capital of Somalia
is Mogadishu. The
currency of Somalia
is the Somali Shilling(SOS)
Flag of Somalia
Somalia is an African country
More countries starting with S
Airports in Somalia
Hargeisa
,
Berbera
,
Mogadiscio
, and
Burao
Leaders of Somalia
List of seas in Somalia
Arabian Sea
Map of Somalia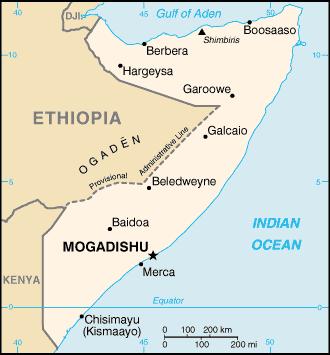 Population
9,118,773
Somali
Animals native to Somalia / which animals live in Somalia?
Click here for all
Animals in Somalia
Coordinates (in Latitude & Longitude) of Somalia
10 00 N, 49 00 E
Kilometers of coastline
3,025 kilometers
Square kilometers of land
627,337 square kilometers
Square kilometers of water
10,320 square kilometers
Birth rate
44.6 / 1000 population
Death rate
16.28 / 1000 population
Irrigated land
2,000 sq km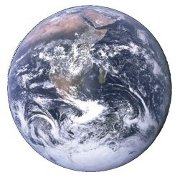 Information about Somalia is brought to you by
"List of countries of the world"
, your first stop in discovering all countries of the world.
Besides demographic information, geological information about Somalia, also the flag of Somalia and a map is displayed. View also countries of the world ordered by:
Privacy policy